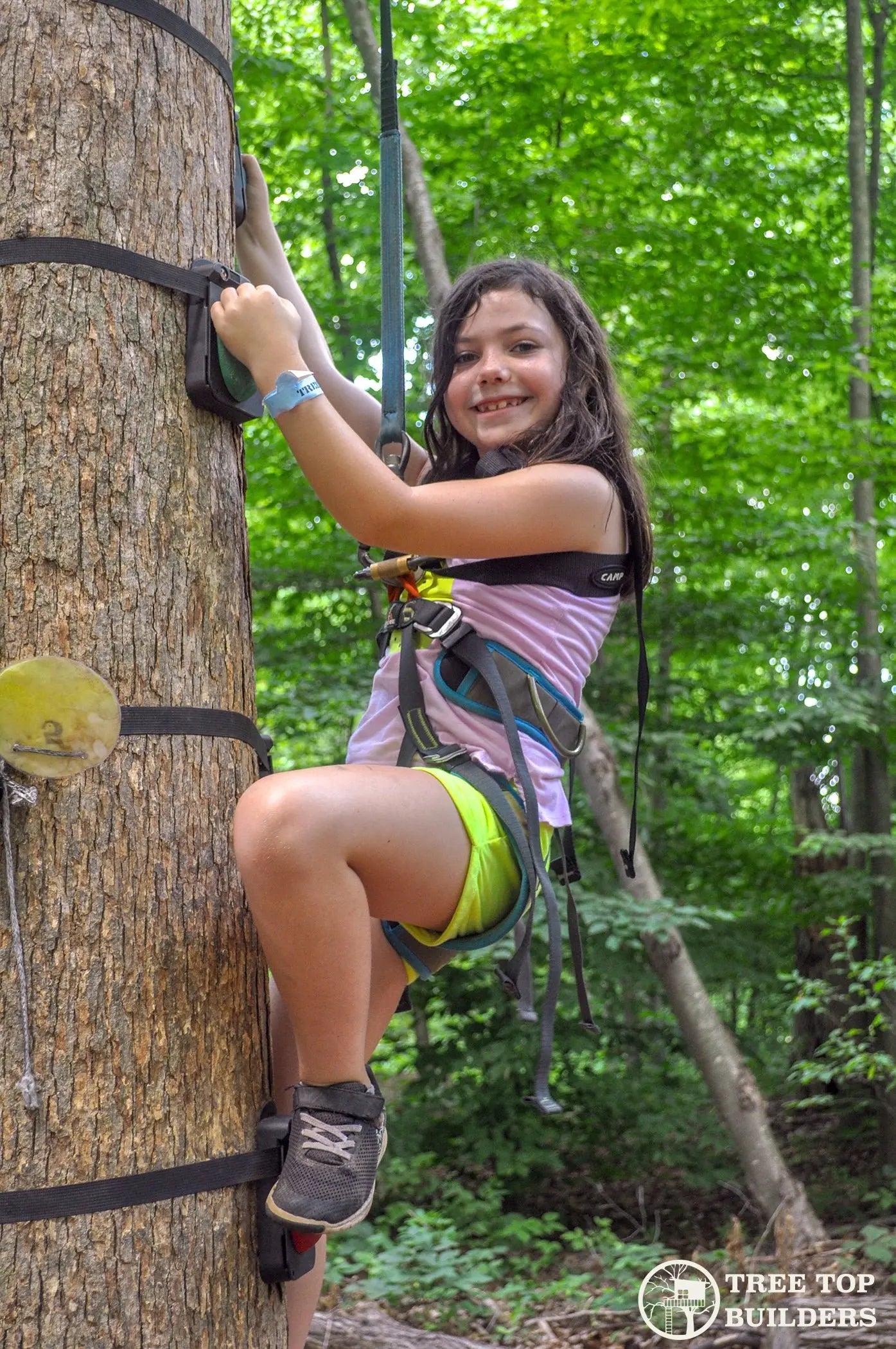 What Else Do We Offer?
At Tree Top Builders, we are experts at building unique and exciting treehouses. As a growing business, we also like to challenge ourselves with new, out-of-the-box types of builds as an alternative option for our customers. We've been expanding our repertoire from rope swings to bridges and more to give you the backyard of your dreams. Are you looking for something different to add to your home? Then consider buying one of our customer's favorite additions, the tree climber. The tree climber is perfect for the child in your life that can't seem to stay on the ground. Instead of building one of those pesky rock walls, the tree climber is much easier to install and ensures that your kids can get outside and enjoy all the benefits tree climbing has to offer!
The Tree Climber Building Process
First, our ISA Certified Arborist will help you choose the best tree to build the tree climber on. Then, once the materials are purchased, our builders will come to your home and install the attachments onto the tree. Next, the "rocks" are installed according to the challenge level that works best for you. For example, they can be closer or further apart, or you can have 1 or 2 rocks on each strap or alternate. Finally, when all parts are installed on the tree climber, we will walk you through the process of using it safely. To get up and down the tree, we install a belay device that lowers you automatically should you ever lose your grip. The belay is consistent and reliable as long as you wear the harness correctly and follow all inspection and maintenance procedures.
Ready to Climb?
Does this sound like an addition you want to make to your backyard this summer? Call us at 610-696-1066 or email us at info@treetopbuilders.net to talk to a member of our sales staff who would love to help you make this summer the best one yet!