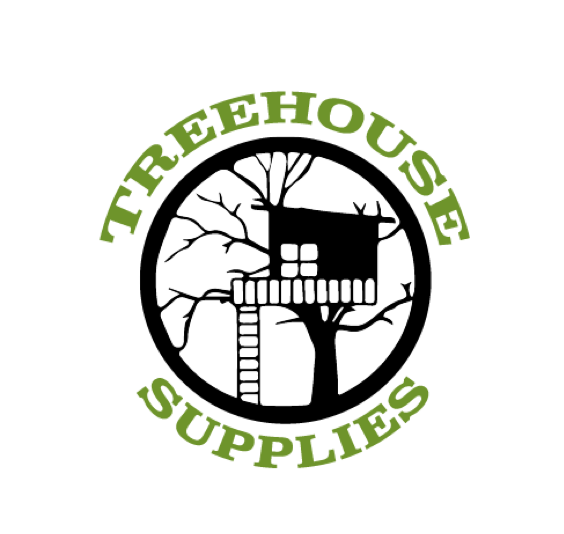 Tree Top Builders focuses on treehouse construction services, but we do have a partner company with over 30 treehouse plans and all of the tree fasteners and hardware that we use on our projects. Here is a sampling of what Treehouse Supplies offers:
Treehouse Kits containing TABs & brackets
Bridge Kits containing netting, wire rope, synthetic rope, hardware
Accessories: cargo nets, sliding poles, trap door hardware
Kiddie Stuff like swings, plastic steering wheels, etc...
Spider Swings, Inexpensive windows, and much more. (really, I know most people, when they say "and much more," really mean "and that's pretty much it." We really mean that there is much more on the website.)
Rest assured that we have built treehouses based on most of the treehouse plans for sale at Treehouse Supplies, and we use the exact same fasteners & hardware.
visit treehouse supplies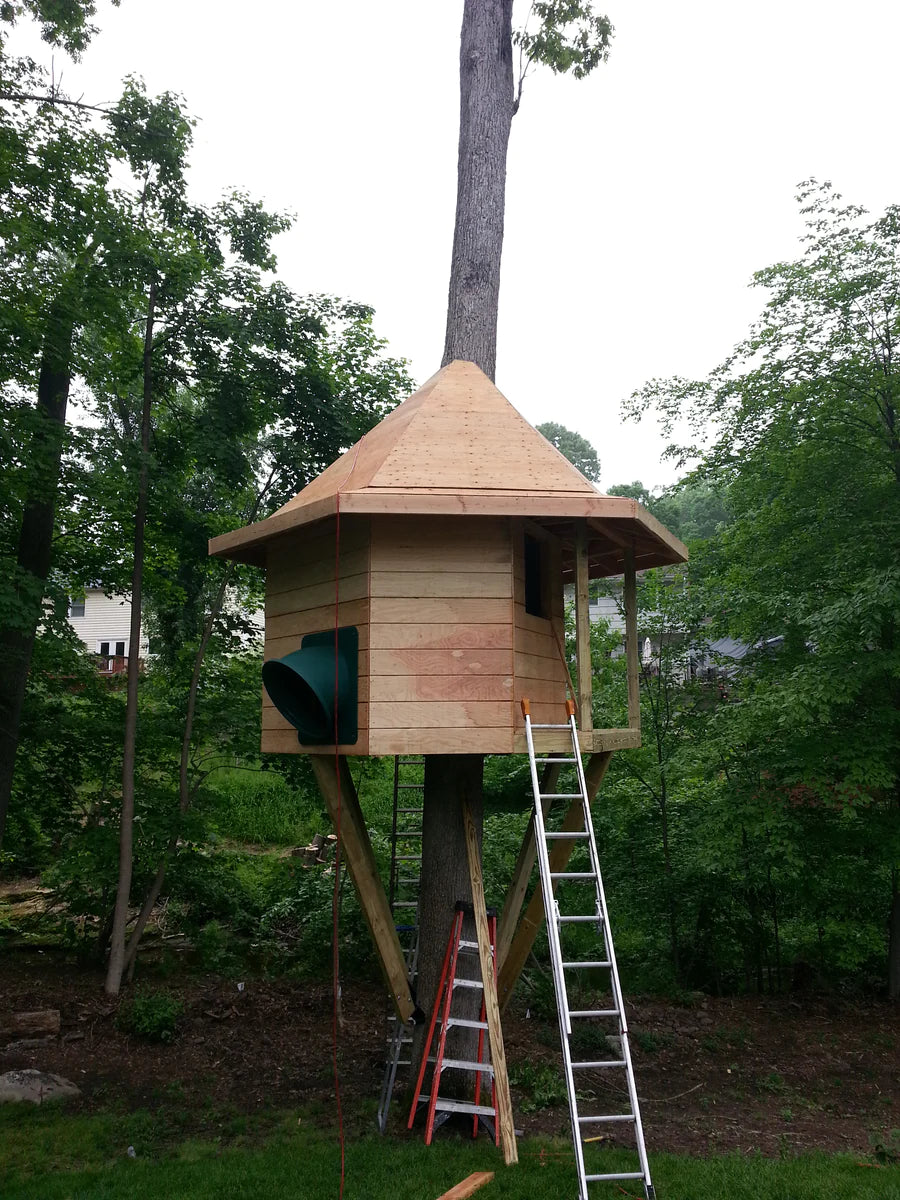 Your One-Stop Treehouse Shop
At Tree Top Builders, we would love to build you a treehouse, but we're equally happy to support your dreams of building it yourself and building it the right way.
With TreehouseSupplies.com, you can get help choosing a plan that will work with your trees, and get all the best custom treehouse bolts, fasteners, and other supplies that you need. Don't forget the free phone support in case you have any questions while building your treehouse. We're here to help you.
Shop TreehouseSupplies.com
Do you have Plans and Supplies, but Need Professional Guidance?
If you are unsure of how to install the TABs, or hoist things into the air, or work safely aloft, then first look at the DIY treehouse video links on www.treehousesupplies.com which explain how it is done.
If you prefer a hands-on and more in-depth educational program, then consider attending a treehouse building workshop in West Chester, PA. They last a weekend and we go over the theory of safe and tree friendly treehouse building and then go outside and let you practice installing TABs and platforms on our trees. These workshops are led by Dan and the building crew, so you can ask questions along the way, bring photos and measurements of your trees, and talk about designs and plans for your treehouse project.