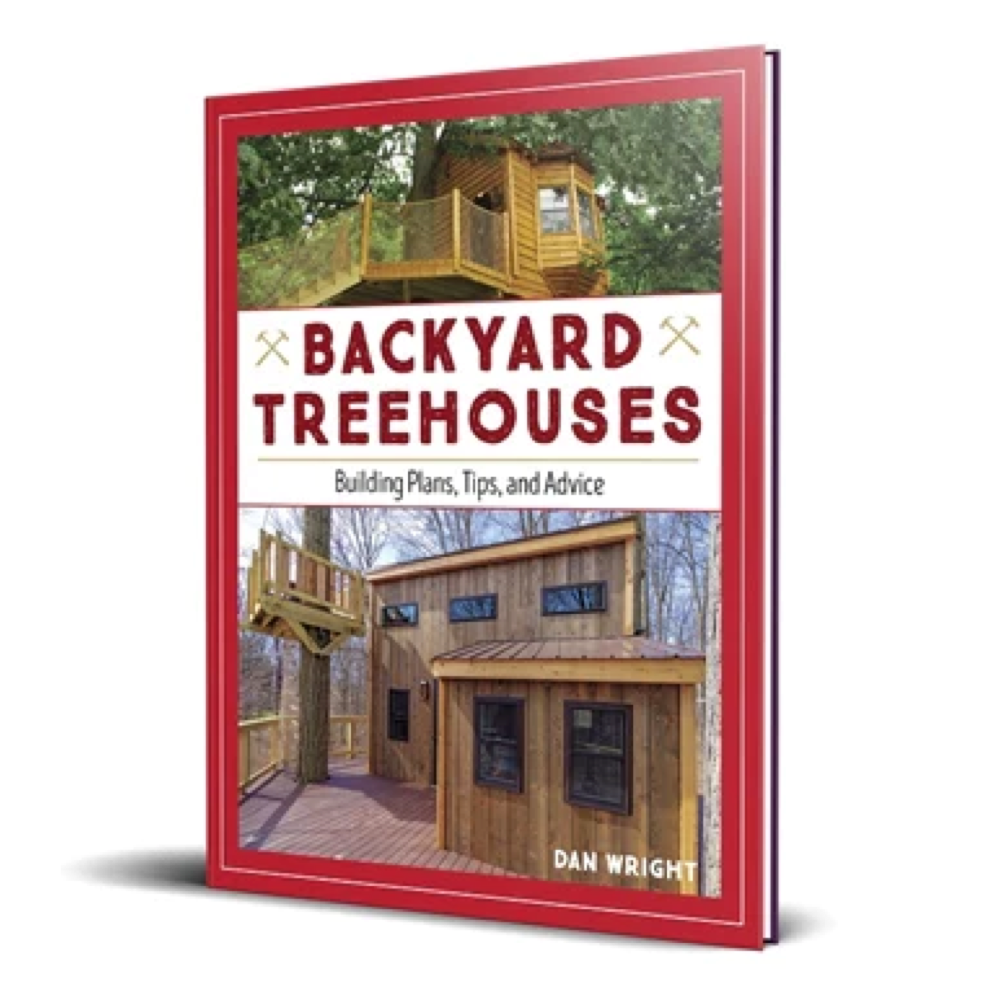 NEW RELEASE
Backyard Treehouses By Dan Wright
Backyard Treehouses is an inspirational how-to book for the do-it-yourself enthusiast to build their own treehouse while minimizing the impact on their trees and build something that is safe and enduring. It's designed for those with limited time and funds to build something great for their families. With step-by-step color photos, building plans, helpful tips and sidebars, master carpenter and treehouse builder Dan Wright demonstrates the range, from simple to more complex, of what a treehouse can be, and how it can enhance the backyard lifestyle.
To purchase the book, follow the link to our sister company Treehouse Supplies.
Backyard Treehouses By Dan Wright
Watch us on Extreme Makeover!
We are proud to have been chosen to create a fantastic tree house project for a deserving family in Kentucky. Our extreme makeover treehouse aired on ABC in January of 2011. View below to see us in action with Ty, Ed, Paul, & Paige building an extreme treehouse!
Articles about tree houses
Tree houses are so interesting that Tree Top Builders ends up in the news more often than we can keep track of. Here are some of the tree house articles that have been written about us and tree house building in general:
Treehouse Classroom Opens at SSA Country Day School, June 2018
Treehouses Mature Through The Generations, December 2017
Jaw-Dropping Tree House a Dream Come True for Lambertville Family, April 2017.
A Treehouse Builder Who's Having a Ball in the Branches, December, 2016
Make A Wish Treehouse: Landry in Downingtown, Pennsylvania, Summer, 2016
With Elaborate Treehouses on the Rise, They're Still a Labor of Love, The Baltimore Sun, June 10, 2016.
Rooms With a View: Treehouse Construction is on the Rise, Tree Services Magazine, March 2016.
Building Dreams: Swope Lees Secures Perfect Properties for Tree Top Builders, Treehouse Supplies, and Treehouse World, February, 2016
How to Build a Tree House - For Men
Aarrh! Pirate-Ship Treehouse May be Sunk by Zoning Broadside
A Room with a View, July 17, 2009
One Delaware Valley house builder is branching out, March 28, 2008
A Tree House for Everyone, June, 2006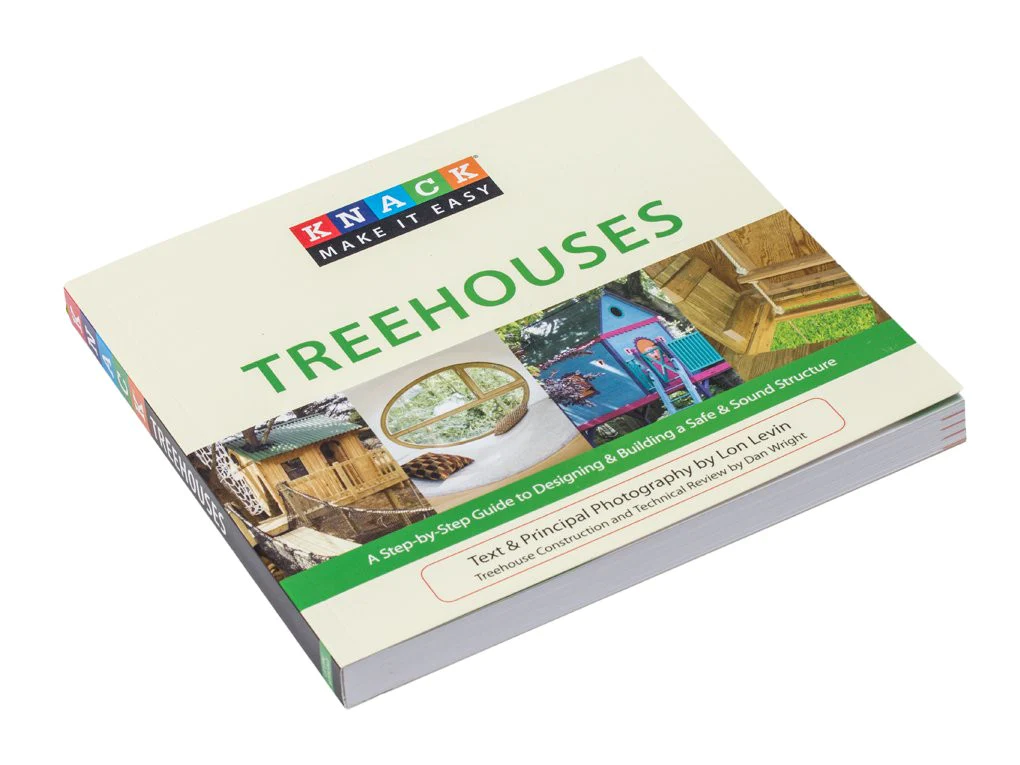 Knack Treehouses: A Step-By-Step Guide To Designing & Building A Safe & Sound Structure
Dan Wright is the co-author and technical reviewer for a treehouse book published in 2010!
Check out the treehouse book at Amazon.com!
The book has a lot of photos of tree houses, construction hints, and shadows a recent Tree Top Builders treehouse built in Eastern Pennsylvania.
get it on amazon