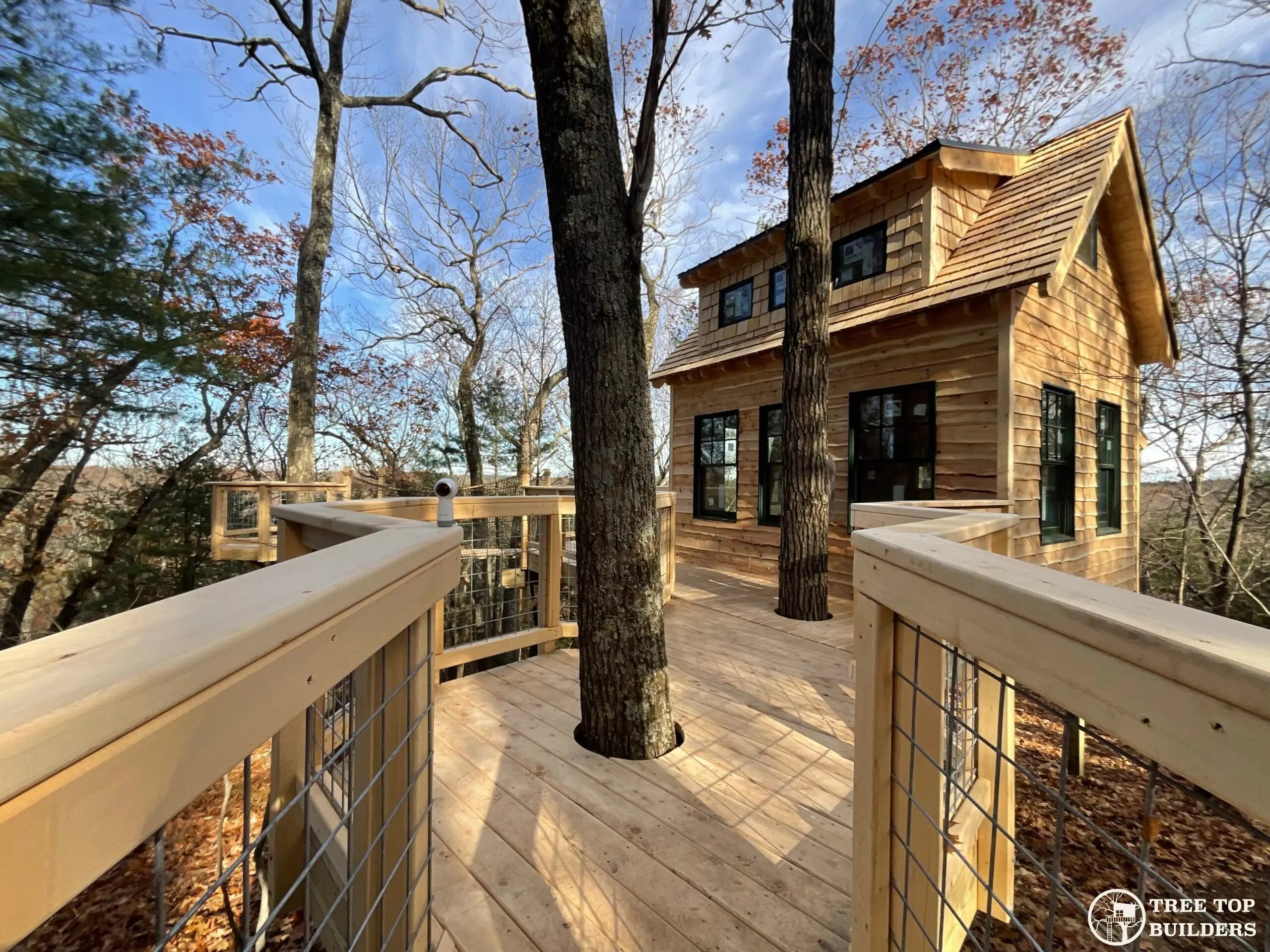 About This Treehouse
This Massachusetts Treehouse is the perfect place to spend some time outside but in the comfort of a house. We loved the creativity and ideas these wonderful customers gave us when helping them design their dream treehouse. The beautiful wood siding and windows, along with the crow's nest that extends from the main deck, give this treehouse an excellent external appearance; inside, this spacious treehouse has a sliding glass door entrance, a significant main level that leads to the perfect loft where residents can spend the night.
How Much Does the Massachusetts Treehouse Cost?
While treehouse costs vary greatly and each project is unique, we understand your need to have some idea of what each project in our portfolio would cost to build. Someone from our amazing sales team would love to help answer any of your questions and help you start making the first steps to owning your treehouse! Please click this link to our contact form and one of our sales members will follow up with you!