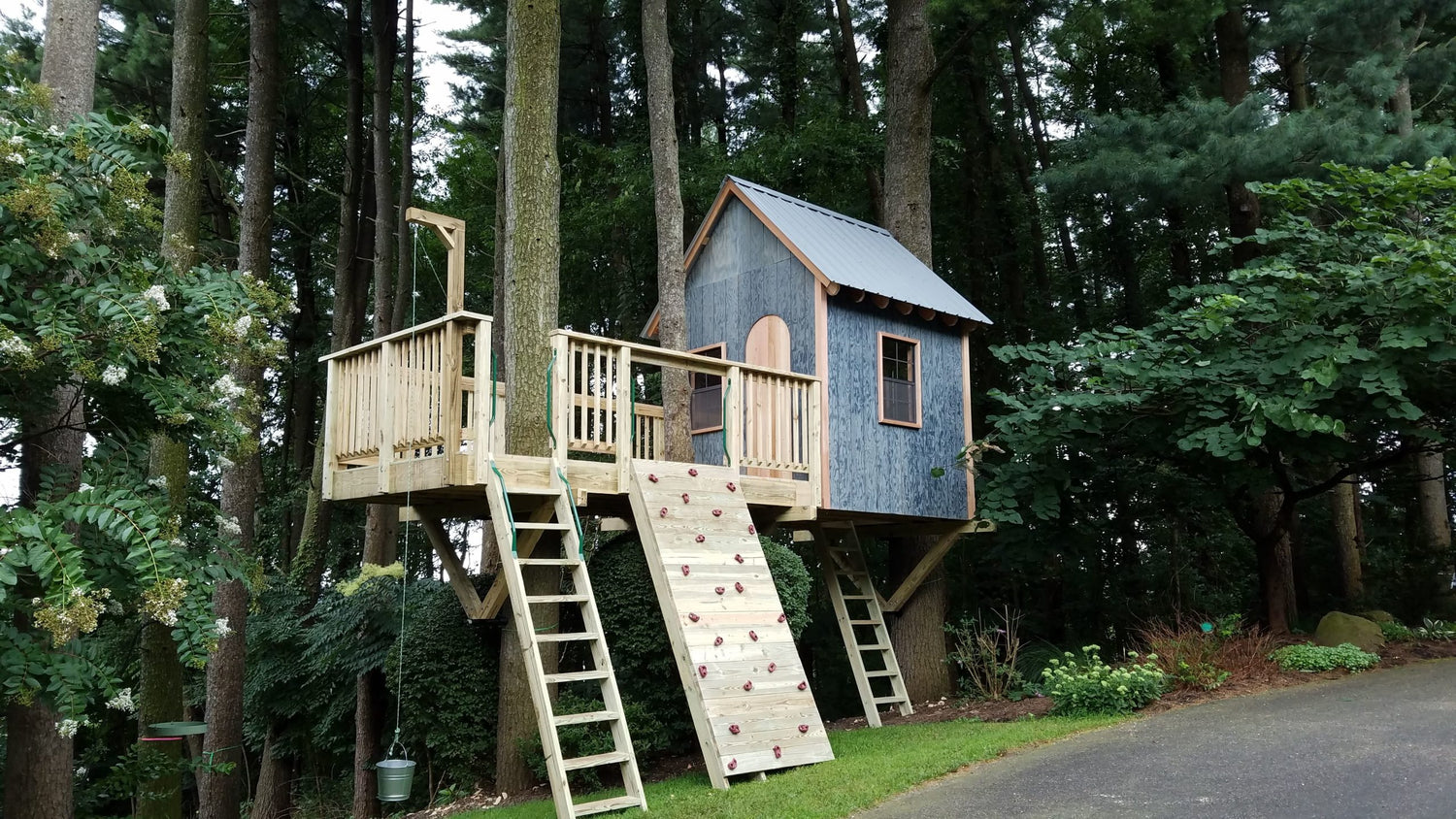 leaders in treehouse design & construction
THE WORLD'S BEST TREEHOUSES
We specialize in building custom treehouses and other structures attached to trees.
VIEW PORTFOLIO
SAFE, LONG-LASTING & TREE-FRIENDLY
DELIVERING MORE THAN A TREEHOUSE
Whether you want us to build an amazing treehouse for you, or support your project with plans & materials, we will impress you with our expertise and professionalism and give you the best quality service and craftsmanship.
- DAN WRIGHT, FOUNDER
WE ARE SPECIALISTS IN
Consulting Services

Tree House Design

Construction
We are experts in tree houses and zip lines, and other tree attached structures. We offer consulting services for construction planning & support, Inspections & Maintenance according to appropriate industry standards.
BOOK YOUR CONSULTATION NOW
Tree Top Builders is available for building, designing, or inspections of any tree attached structures. This includes treehouses, challenge courses, zip lines, and rope swings… or anything else having to do with living trees.
Basic Tree House Design
Tree Top Builders is available for building, designing, or inspections of any tree attached structures. This includes treehouses, challenge courses, zip lines, and rope swings… or anything else having to do with living trees.
Tree House Construction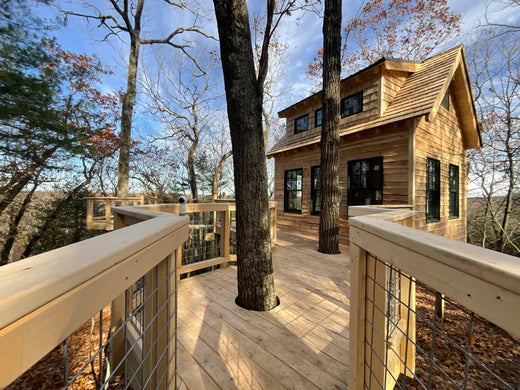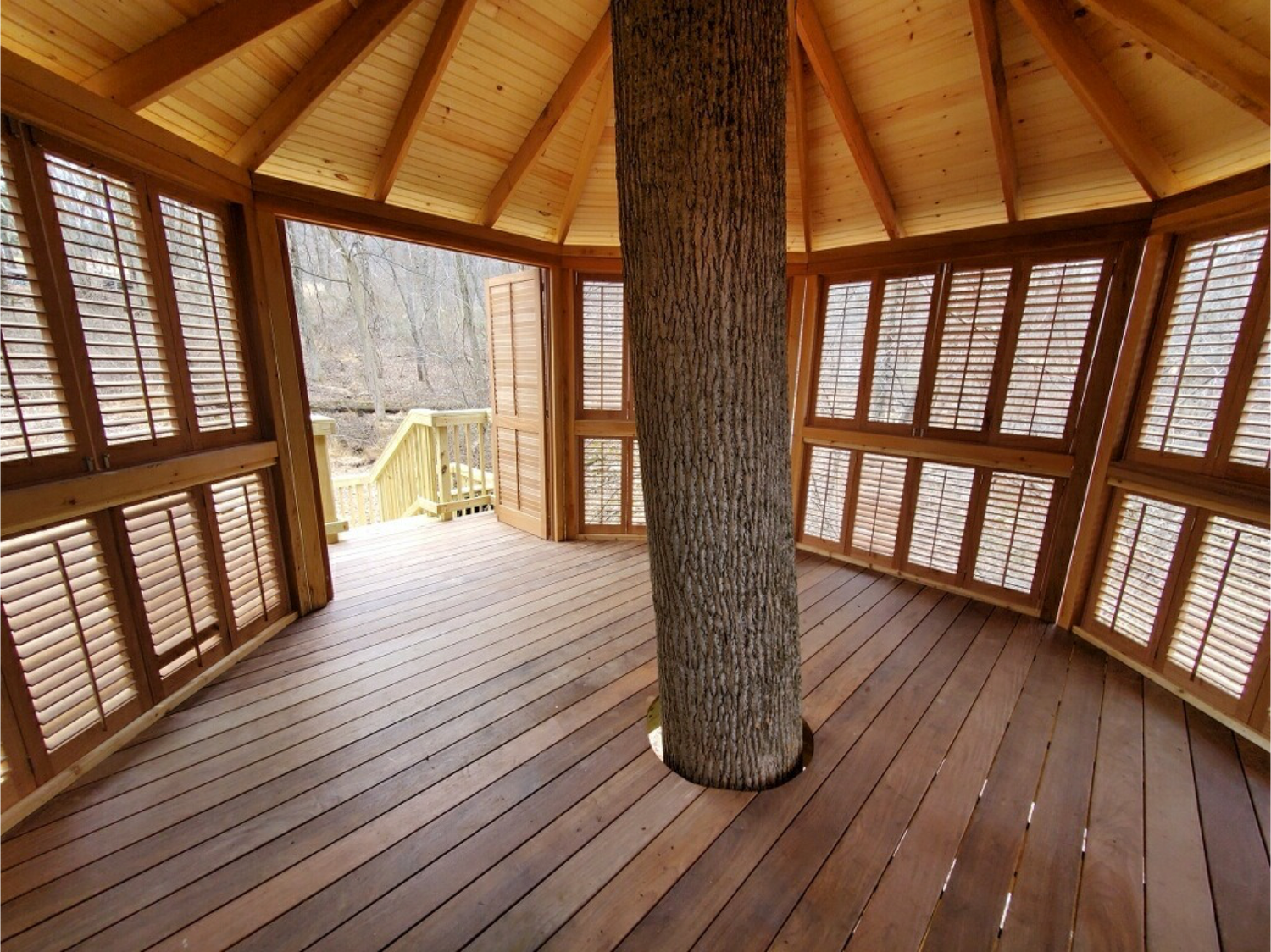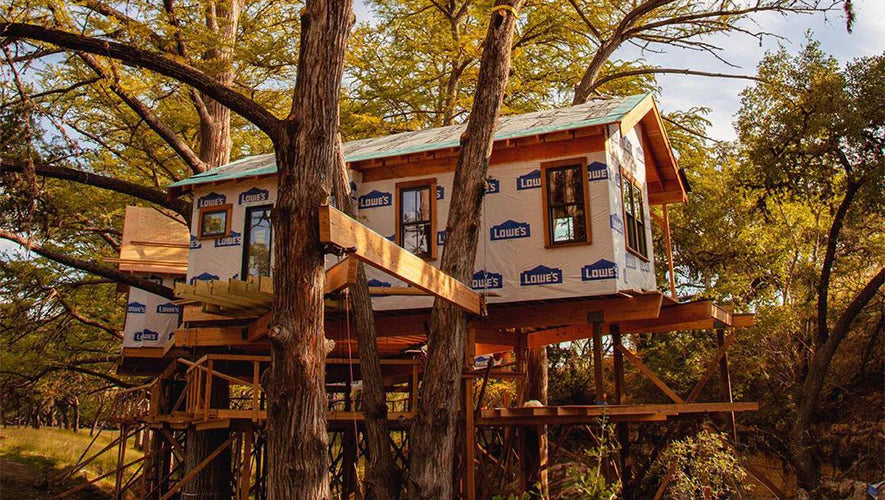 FROM OUR CUSTOMERS














If you want your Treehouse maintenance project to be completed on-time, within-budget and done correctly...contact Tree Top Builders and ask for Dan Wright, the owner.

Eric Burling
Very helpful with fixing problems on our 6-year old self-built treehouse: I wish we had consulted with Tree Top Builders before we started!

Bill Hoag
Tree Top Builders is AMAZING! We are so happy with their service.
We have now used them 3x's to install tree rope swings, and recently a zip line in our back yard.

Ma J
Tree Top Builders were everything I wanted and expected in a build. They showed up on time, were professional, did quality work, and made it happen to my liking. I have been very pleased with the work they did. They also added a bit of unique flavor that was unexpected, but well received. We have been enjoying the treehouse for over a year and a half and it has been more than we anticipated.

Karen Bumb Lauer
We are BEYOND thrilled with our treehouse, the level of service and care that was provided to us during the entire process. We dreamed of having of a treehouse since we were kids ourselves and now living out our childhood dreams with our own children has been a magical experience.

From the very beginning, nothing was ever pushed on us, our ideas were included and sketches were promptly made. There were never any hidden costs or fees- every team member was extremely diligent in answering any questions or making any changes to our design. After a year of enjoying our treehouse, we had a question and the owner came by personally to meet with us (thank you:). It was a lovely experience and we look forward to many years of enjoying to come!

Jennifer Mattei
Tree Top Builders designed and built a treehouse in my backyard for my children. They were very easy to work with from the minute I contacted them. We discussed in great detail a plan for the treehouse and where/how it would be constructed. The actual construction was done very quickly, in a matter of just a few days, and the entire staff was friendly and diligent. The treehouse is AMAZING! It was a top notch construction job, very professional work, and excellent attention to detail. It's been over a year now since the build, and the treehouse has withstood countless hours of playing without any problems. I would highly recommend Tree Top Builders for anyone considering a project such as mine. My kids, and my wife and I, absolutely love the treehouse. I wish I had room to build another!

agribbel7
We engaged Tree Top to build a treehouse platform and playground for our family. The finished result was bigger and better in every respect and the results were delivered faster and with higher quality than we could have expected. We would work with them in again in a heartbeat.

Jeffrey D. Marrazzo
Fantastic job from the fist site visit to talk about the design through choosing materials and construction. Very professional and courteous!

Jonathan Long
They are Pro's, from everything I see. After building that many treehouses, you're going to know what you're doing.

Donny Hunt
We hired treetop builders to install a 130' zip line in our back yard. They were able to assess the various trees we had in our back yard and suggest a location that didn't require a landing platform to be built. The zip line is heavy duty and safety takes the rider from the starting hop on seat to the end tree and then swings back to the middle where the rider easily gets off. We love it and use it daily. Treetop builders also came back to adjust it when we needed without any issues.

Milana Salzman
Dan and the team at treetop builders are top notch. Friendly, responsive and knowledgeable. Kids and adults alike LOVE the 80 foot rope swing they installed. Thanks Dan!

Sid Lows
The professionals at Treetop Builders installed a 130 foot long zipline in our backyard. We highly recommend them if you're thinking of creating something unique and fun. We may even be enjoying the use of the zipline more than our children. The entire process was seamless with a one-day installation.

J S
We engaged Treetop Builders to build our treehouse in Great falls, Virginia. They did a fantastic job of building the tree house which took no more than 10 working days to complete the tree house. They had made beautiful hand carved wooden railings with a comfortable balcony and a zip line running to the back.
They are very professional and pleasant to work with right from the get go and were reasonably priced to build a professional grade tree house.
We enjoy the Treehouse all year around, our kids and their friends enjoy the tree house and the zip line as well.
I would highly recommend them.

Free Lance Artist
I had my tree house built with this team in 2014 and had a positive experience. I recently contacted them for some assistance with a maintenance issue and they were extremely responsive and helpful. Would recommend them highly.

Steven Mortazavi
Let's Get Started!
Ready to turn your treehouse dreams into reality?
TRUSTED PARTNERS
TREEHOUSE DIY MADE EASY

Now you can buy the same high-quality products that the professionals use to build custom tree houses that last. We take customer service seriously and are here to help you throughout the process of building your backyard treehouse.

SHOP TREEHOUSE SUPPLIES

TREEHOUSE WORLD ADVENTURE PARK

Located just outside Philadelphia in West Chester, PA., Our Treehouse Adventure Park is massive in scale and has amazing treehouses to explore and dozens of other platforms and activities in the trees. 

VISIT TREEHOUSE WORLD