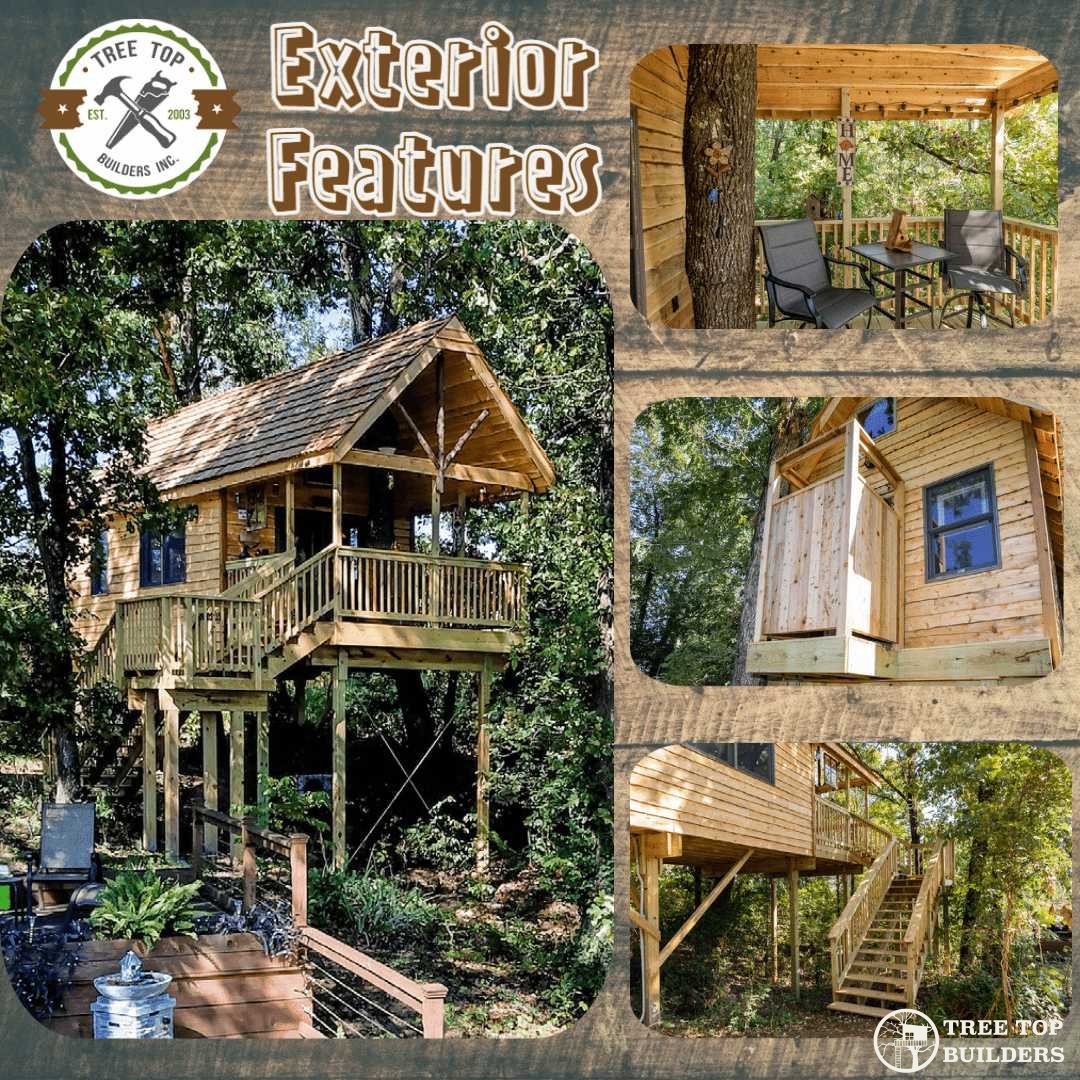 Treehouse Rentals Should Be In Your Investment Portfolio!
Treehouses Are Not Just For Kids & Fun Anymore.
Who doesn't like to get away from it all and take a vacation? Whether it's for the weekend or even the winter, vacations and tourism make up a $1.6 trillion dollar industry, and Treehouse Rentals are a hot part of it!
Because of AirBNB, VRBO, and others, some more nontraditional vacation spots are becoming not only a great value, but a great experience! Let's explore the hype around having treehouses as sources of rental income.
Treehouse Rental Exterior Features
When you're thinking treehouses, of course, you think in a picturesque location, and having outdoor space to relax is vital. Easy access steps and decks make lounging stress-free in your treehouse rental. This has become a hot concept around the world. With sites like GlampingHub bringing treehouse rentals to the consumer, your market has just opened up!
Treehouse Rental Interior Features
Anywhere your guests are spending time, they want to be comfortable. Including plumbing and electricity in your treehouse rental will put an end to the "roughing it" stereotype. Kitchens, showers, toilets, ceiling fans, and lighting make your treehouse rentals appear in more high-end and luxury categories and give your guests a more eco-friendly and sustainable experience over traditional hotels.
Unique Features of Treehouse Rentals
Putting more thought into design will pay off in the long run with higher rental prices and better occupancy rates. By making your living space more comfortable, it encourages the guest to go explore and spend money in your local tourism sector because they know they will have a worry-free place to recharge before adventuring out the next day! (Source – LRSources.com)
Create an experience that taps into the emotional connection with the geography and uniqueness that leave your guests raving about their stay. Two-thirds of the markers in the decision-making process involve internet reviews and word-of-mouth recommendations from friends and family. (Source – McKinley Study 06/2009)
Tree Top Builders Can Make Your Treehouse Rental Dreams a Reality.
Our design team and construction crews are ready to help build your future with a Treehouse Rental property. We are here to help! If you have any questions, send us a message on our Facebook, Instagram, Twitter, YouTube, LinkedIn, or Visit our Website. Until next time, keep your trees healthy and yourself healthier.