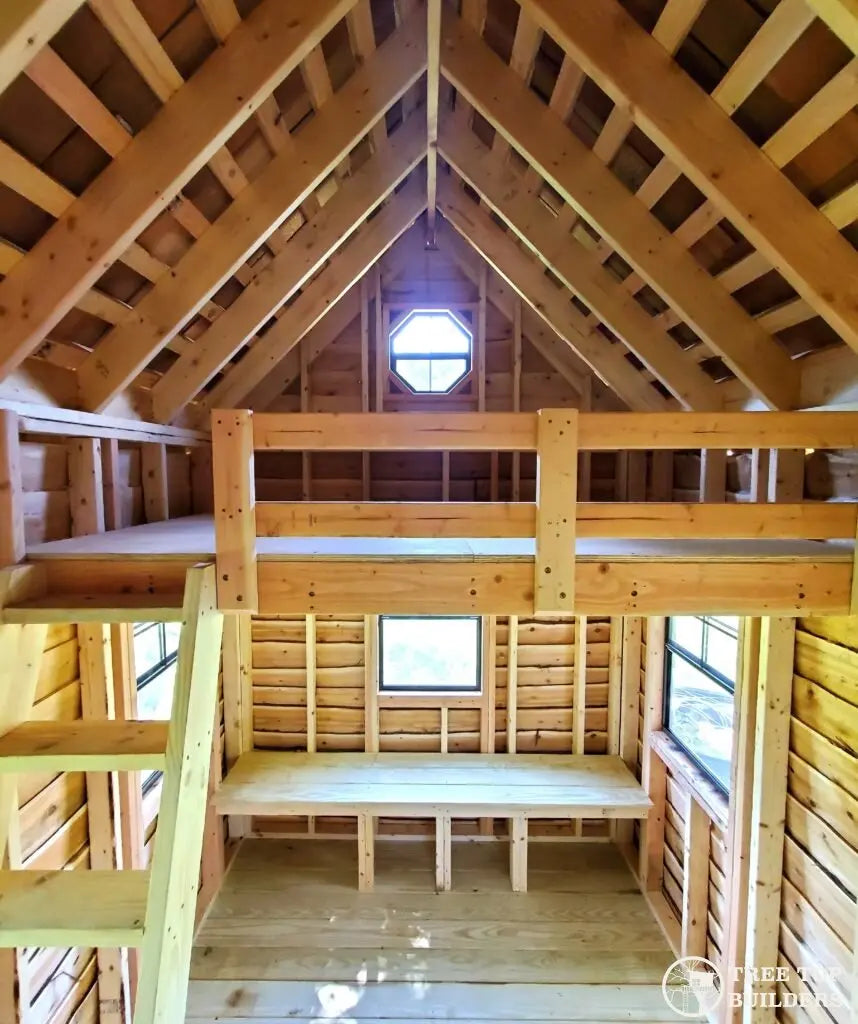 About This Treehouse
We enjoy every opportunity to build these beautiful basic backyard builds. Like many others, the 5 - Maryland Treehouse has a rope ladder, a regular ladder, a spacious loft, a railed-off deck, and plenty of windows. Sometimes we can't help but love the simpler things in life, and this is one of those things!
How Much Does the 5 - Maryland Treehouse Cost?
While treehouse costs vary greatly and each project is unique, we understand your need to know what each project in our portfolio would cost to build. Someone from our amazing sales team would love to help answer any of your questions and help you start making the first steps to owning your treehouse! Please click this link to our contact form, and one of our sales members will follow up with you!