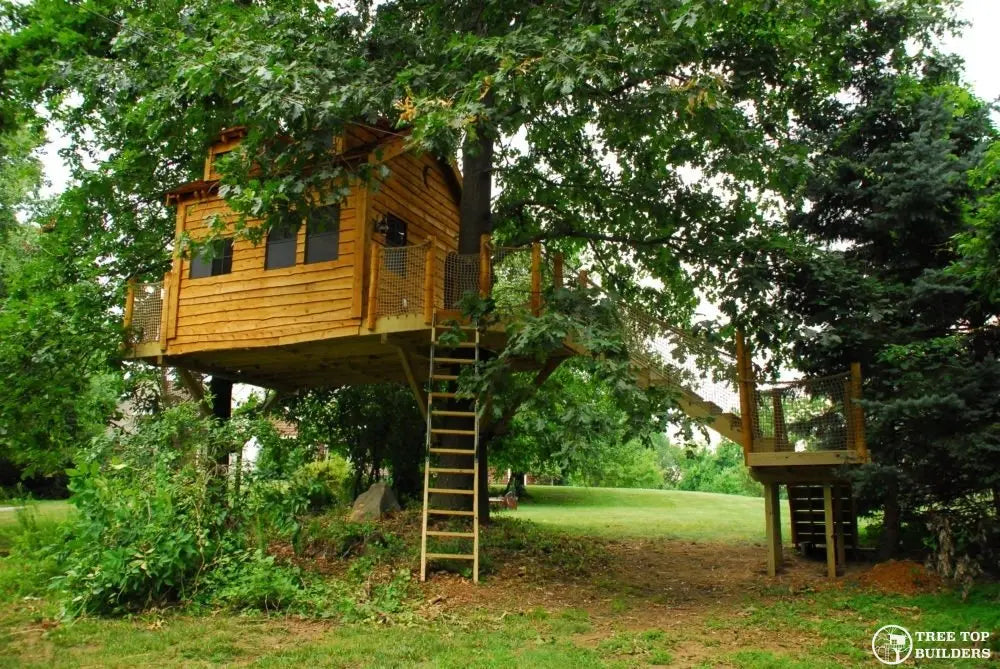 10 - Pennsylvania Treehouse
About This Treehouse
The 10 - Pennsylvania Treehouse features two dormers in the back, a bay window in the front, a back porch with a gnome door, and an attractive front entrance. The loft adds a nice sleeping area for 2, and the zipline provides a bit of adventure and a quick escape back to the ground. It also has electricity, making it a great place to spend more time. Electricity was added for lighting, making it a great place to spend more time. There are lanterns on the front porch, ceiling lights inside, and plenty of places to plug in a mini-fridge, stereo, or charge devices.
How Much Does the 10 - Pennsylvania Treehouse Cost?
While treehouse costs vary greatly and each project is unique, we understand your need to have some idea of what each project in our portfolio would cost to build. Someone from our amazing sales team would love to help answer any of your questions and help you start making the first steps to owning your treehouse! Please click this link to our contact form and one of our sales members will follow up with you!