Yurt Treehouse
Commercial Treehouse Design Process:
We took our traditional octagon treehouse model and fashioned it into something a little new. Instead of the conventional wood walls and roofing you normally see on a treehouse, we lined the Yurt Treehouse with a cloth covering. To keep its structure, we lined the inside with thin, crisscrossed, wood panelling where the cloth outer wrapping could still be breathable and move freely. This goes to show that even your traditional type treehouses can still be unique.
How Much Does the Yurt Treehouse Cost?
While treehouse costs vary greatly and each project is unique, we understand your need to have some idea of what each project in our portfolio would cost to build. Someone from our amazing sales team would love to help answer any of your questions and help you start making the first steps to owning your treehouse! Please click this link to our contact form and one of our sales members will follow up with you!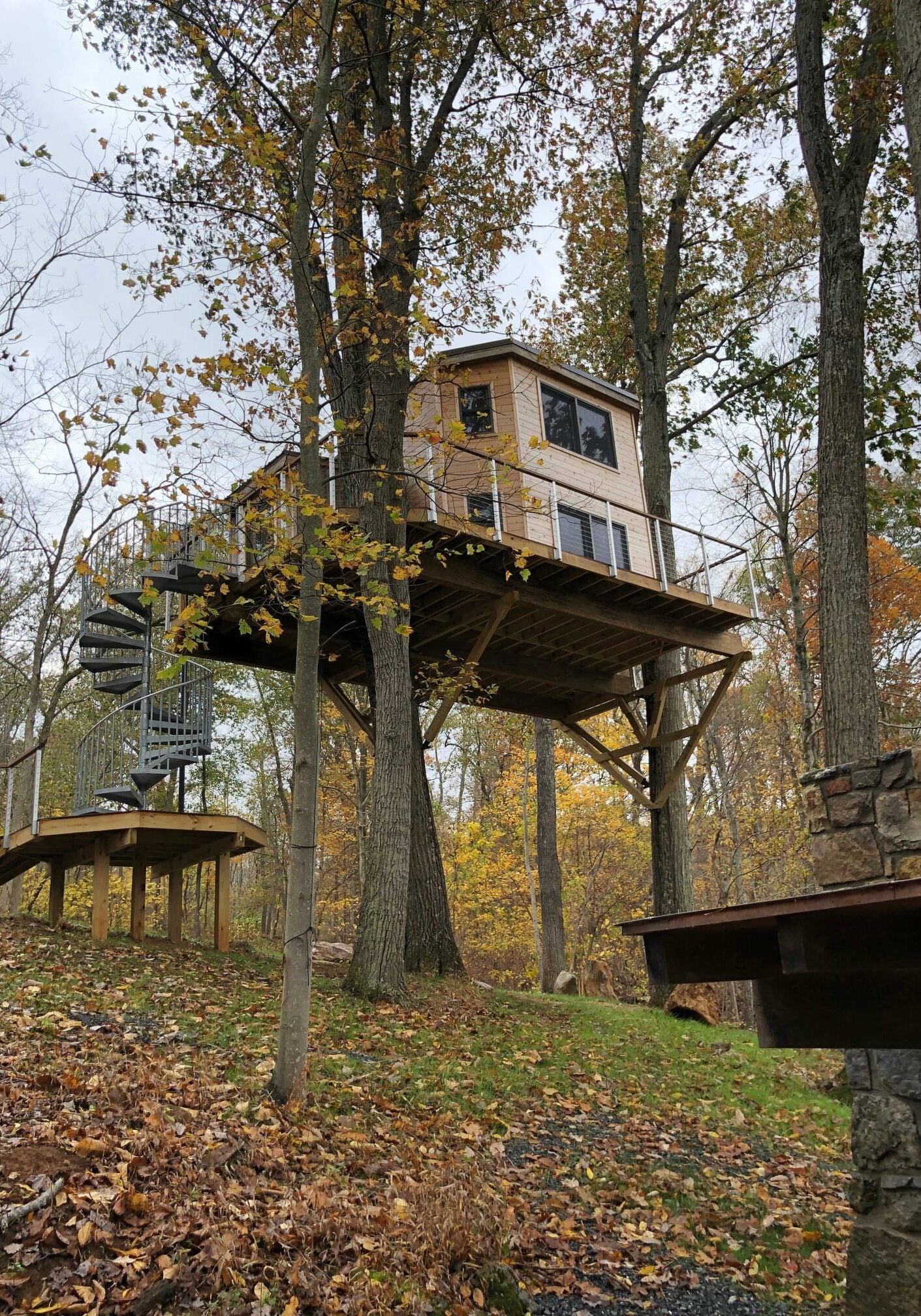 OUR TREE HOUSE PORTFOLIO
Discover Endless Possibilities
Our Tree House Portfolio has six styles of treehouse projects to choose from. View some of the fantastic builds we have worked on over the years that might fit what you might be looking for!
VIEW PORTFOLIO