Train Treehouse
This might be our favorite Treehouse Project ever. The train treehouse combines two of the most popular things with kids of all ages and puts them together in a life-sized exhibit that is imaginative and interactive. You can visit this project at Treehouse World in West Chester, PA.
Design of the Train Treehouse Project
We started by identifying the most popular train car styles and narrowing them down to an example of each. We have an engine with tender (think Thomas the Tank Engine), a water tanker, a circus-themed box car, a log car with natural logs, and a caboose. The train is 75 feet long and fully walk-through with some areas, including a walk-around deck space with a railing. The train floors are pitched upward at approximately 3 degrees, which is easy to walk on but gives the feeling that the train is climbing a hill (think The Little Engine that Could). We can tweak any car layout or make larger or smaller exhibits like this anywhere in the country and other countries as long as we can obtain work or consulting visas. Some customization is expected since no two tree layouts will be identical.
How Much Does the Train Treehouse Cost?
While treehouse costs vary greatly and each project is unique, we understand your need to have some idea of what each project in our portfolio would cost to build. Someone from our amazing sales team would love to help answer any of your questions and help you start making the first steps to owning your treehouse! Please click this link to our contact form, and one of our sales members will follow up with you!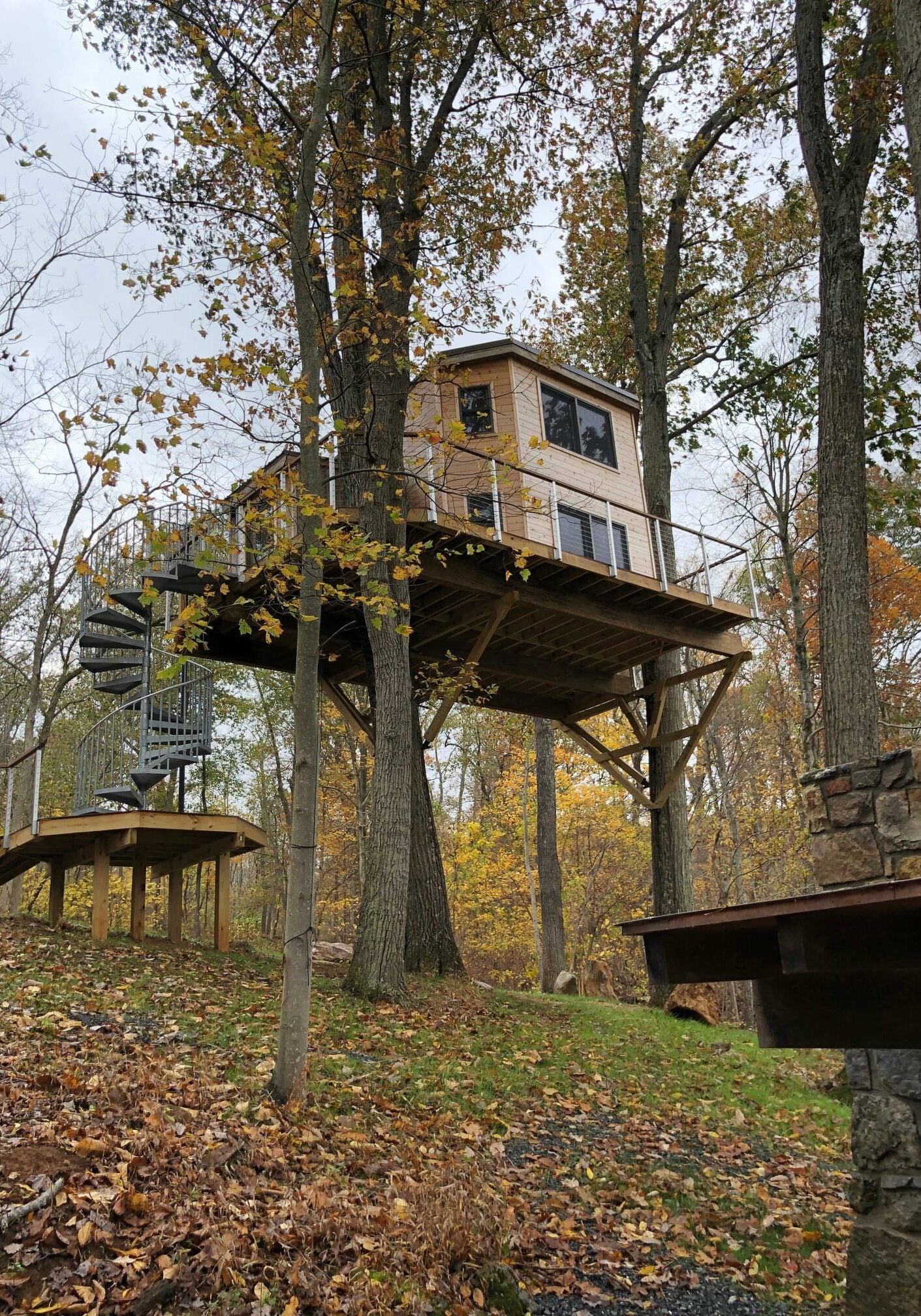 OUR TREE HOUSE PORTFOLIO
Discover Endless Possibilities
Our Tree House Portfolio has six styles of treehouse projects to choose from. View some of the fantastic builds we have worked on over the years that might fit what you might be looking for!
VIEW PORTFOLIO