Outdoor Classroom Treehouse
Photography Courtesy of Shady Side Academy Country Day School
Commercial Treehouse Design Process:
A Country Day School in the Pittsburgh area of Pennsylvania wanted to build an outdoor classroom treehouse to enhance their student bodies learning experience on their 17-acre campus. The treehouse was a longtime dream of the school's Headmaster, who retired after 19 years of service to the school. The treehouse features a 12x20-foot enclosed classroom with Murphy tables that fold from the walls, plus large windows and a glass door to allow lots of fresh air and natural light. A 30x30-foot observation deck surrounds the building, and a suspension bridge runs from the base of the treehouse to a lookout platform on a nearby tree.
How Much Does the Outdoor Classroom Treehouse Cost?
While treehouse costs vary greatly and each project is unique, we understand your need to have some idea of what each project in our portfolio would cost to build. Someone from our amazing sales team would love to help answer any of your questions and help you start making the first steps to owning your treehouse! Please click this link to our contact form, and one of our sales members will follow up with you!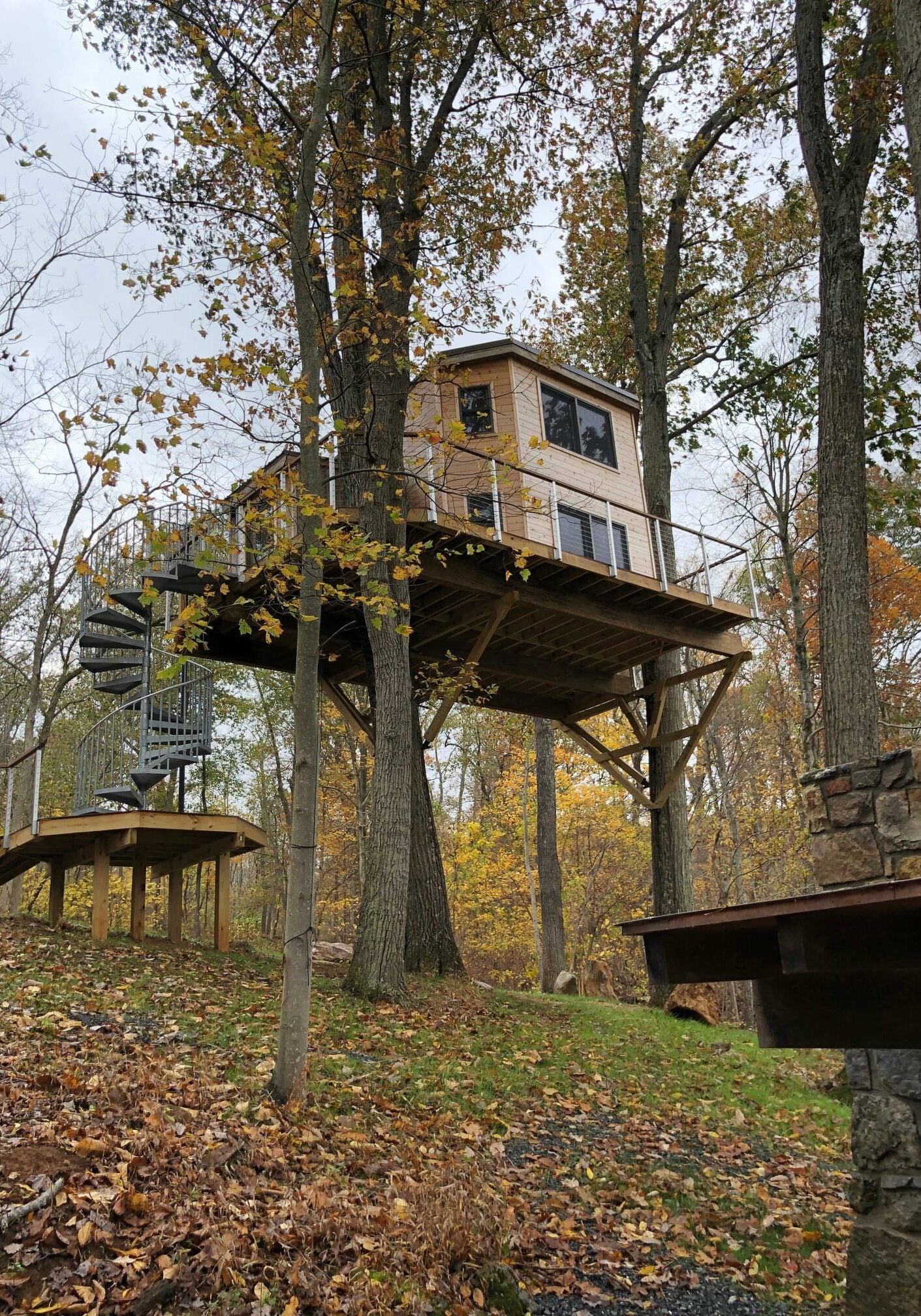 OUR TREE HOUSE PORTFOLIO
Discover Endless Possibilities
Our Tree House Portfolio has six styles of treehouse projects to choose from. View some of the fantastic builds we have worked on over the years that might fit what you might be looking for!
VIEW PORTFOLIO