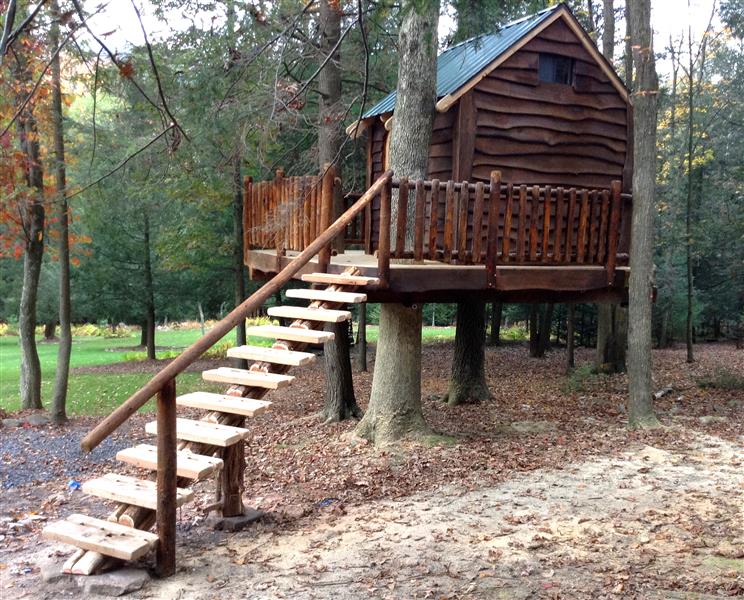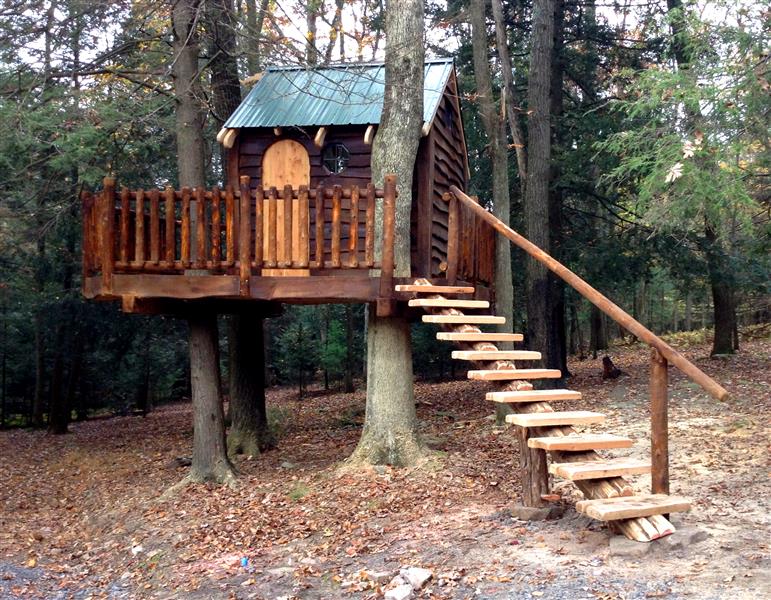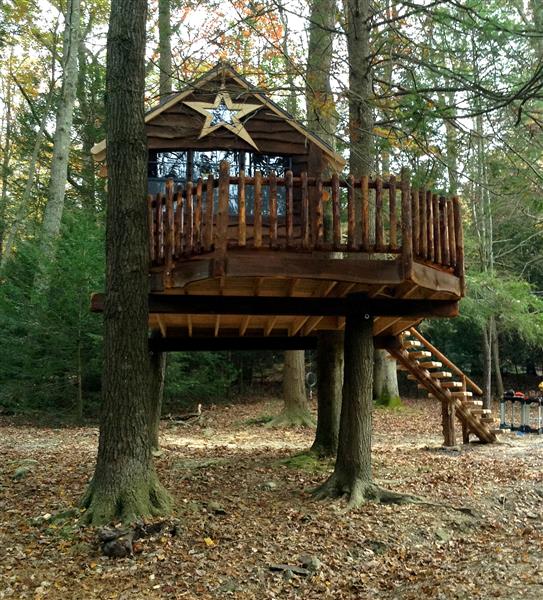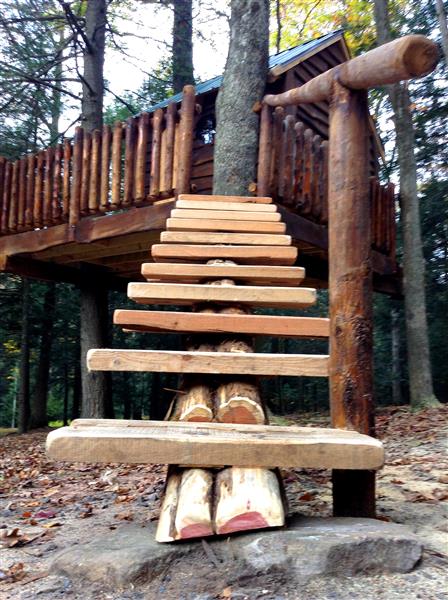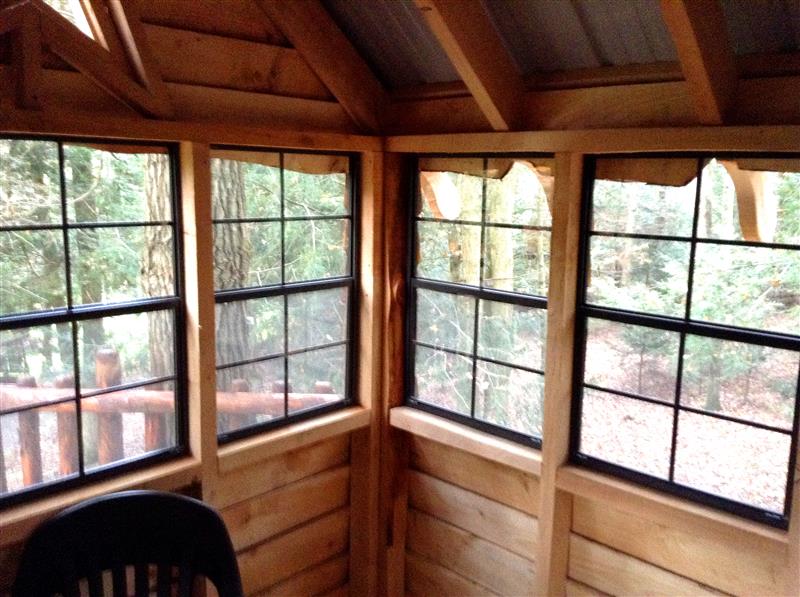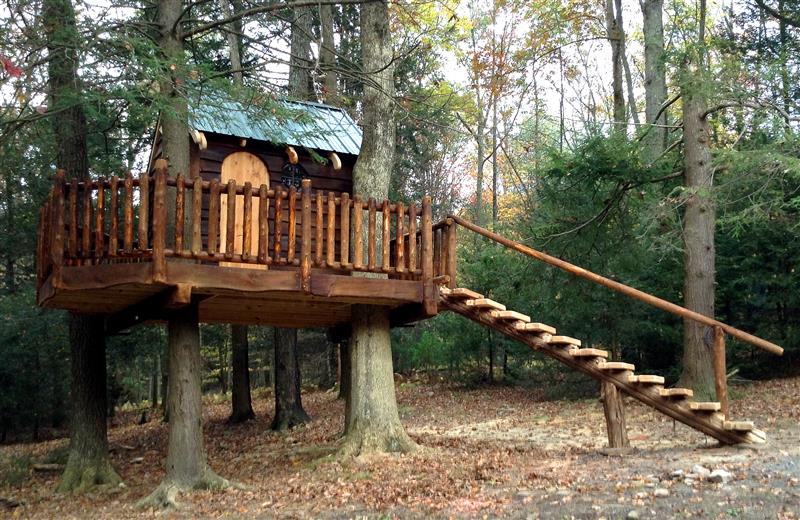 Mountain Treehouse
The goal of this project was to blend it into the woods and make it look like mountain men built it. Well, we're not mountain men, but we use a lot of the same techniques. Almost all of the lumber was rough sawn. A dark stain blends the walls & railings into the woods.
Mountain Treehouse Retreat
A custom star-shaped window facing the front porch, commissioned by the customer, completes this woodland retreat.
Single Stringer Staircase
All the hard work put into the stairs paid off with a rock-solid and level oak stair treads.
Windows with Forest View
One corner of the house has several windows close together to provide a wide angle view of the surrounding woods
Railing posts
These round posts and spindles around the deck actually came from Michigan, but they look like they could have been taken from the surrounding countryside.
Wrap Around Porch
The platform deck wraps 3/4 of the way around the house and has plenty of space for table and chairs on the front side to relax and enjoy the view into the wilderness, but not to be too far from the main home on the property.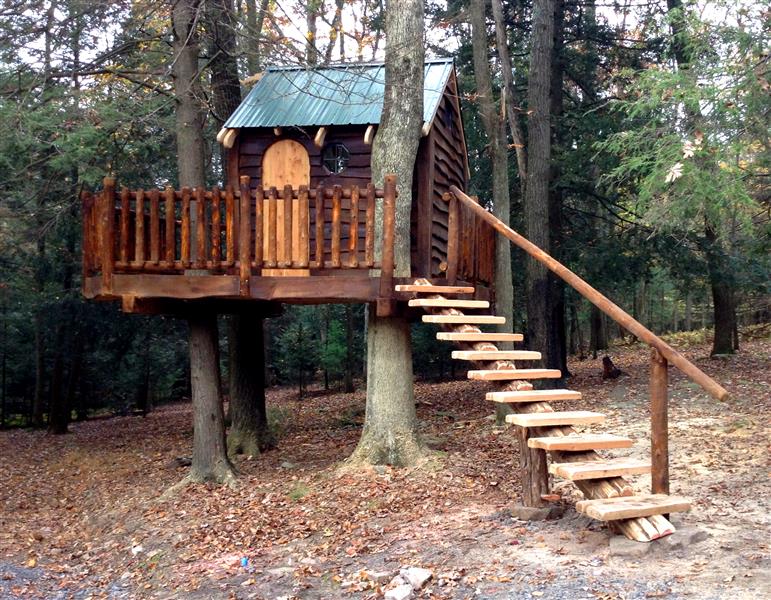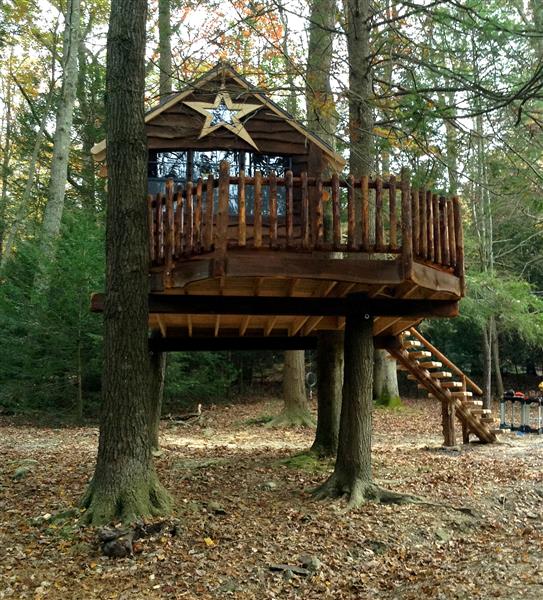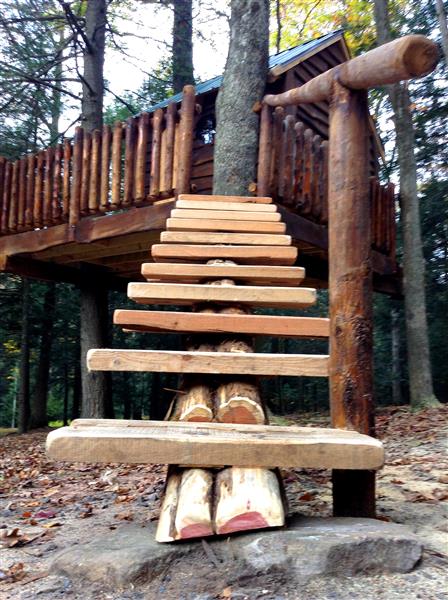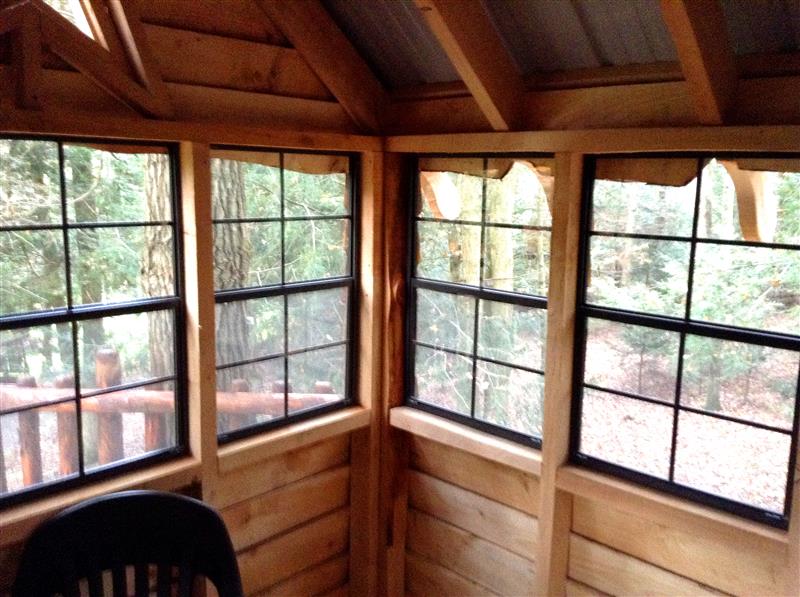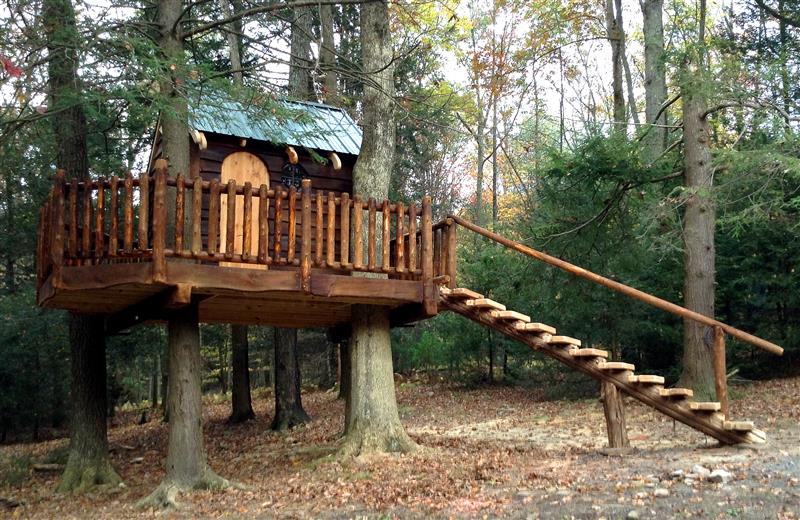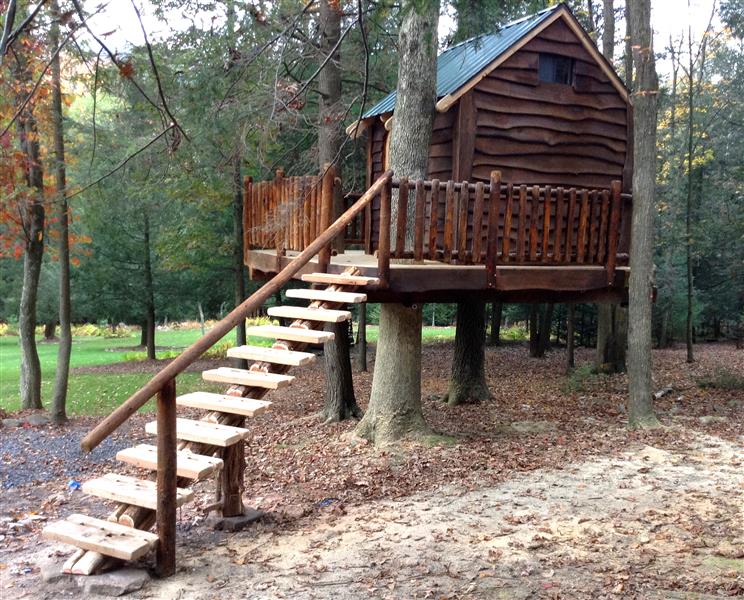 Mountain Retreat Treehouse
About This Treehouse
The goal for this project was to use rough-sawn materials and make it look rugged like it belongs in the mountains. We made thicker pine board live edge siding and installed it over a rough-sawn oak timber frame. The stairs were one of our creative ideas - things that make tree houses different from ground houses. We crafted a star-shaped window and carved a dragon's head into the extended ridge. We could have built something this same size for less money, but when a client gives us the budget to cut loose and focus on woodworking, we can create high-end work and finishing details.
How Much Does this Tree House Cost?
While treehouse costs vary greatly and each project is unique, we understand your need to have some idea of what each project in our portfolio would cost to build. Someone from our amazing sales team would love to help answer any of your questions and help you start making the first steps to owning your treehouse! Please click this link to our contact form and one of our sales members will follow up with you!