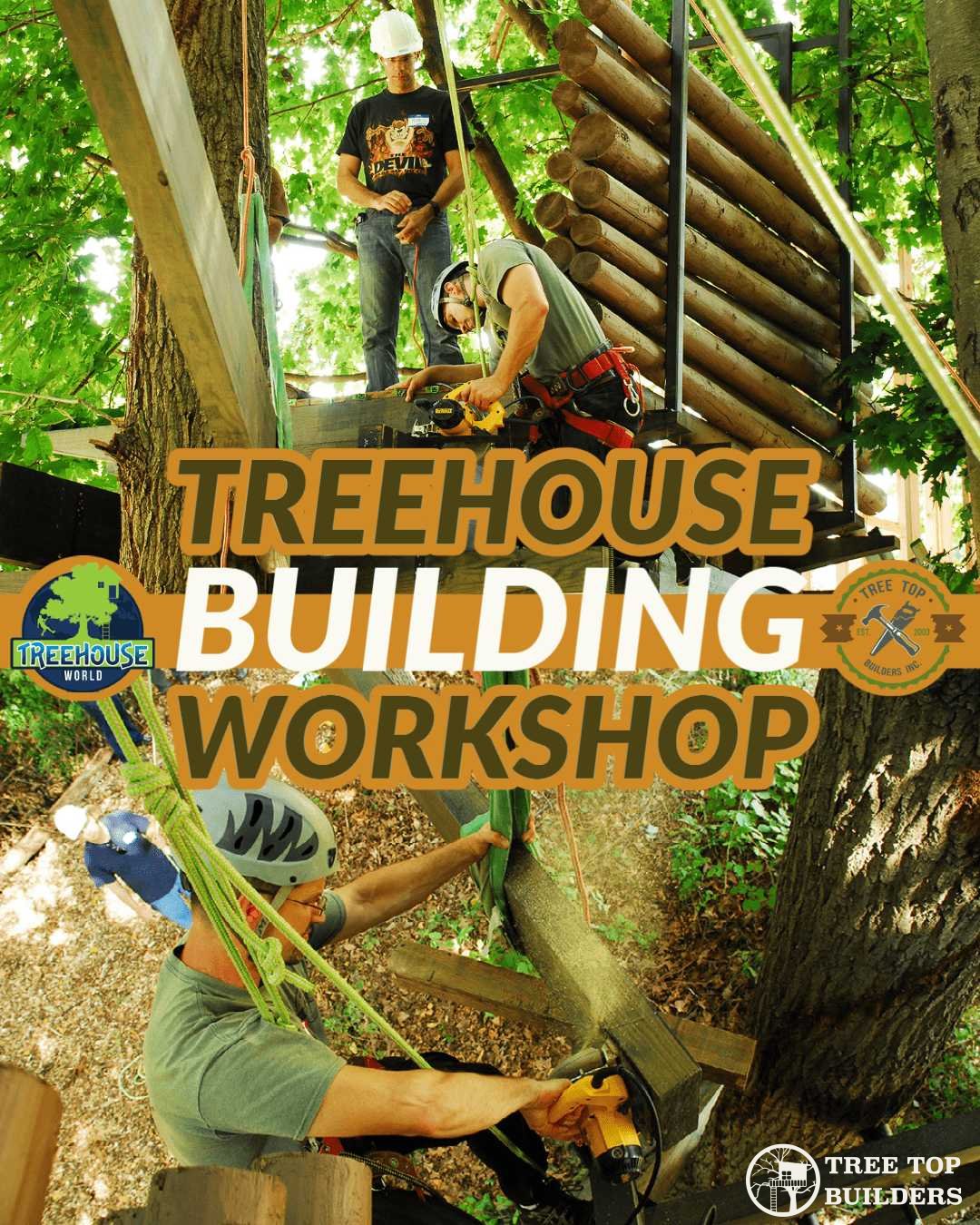 Tree Top Builders Workshop
Do You Want To Learn How to Build a Treehouse? Then join the Tree Top Builders Workshop!
Treehouse World, Treehouse Supplies, and Tree Top Builders are proud to host the Tree Top Builders Workshop to teach the craft of treehouse construction. We care about building in a tree-friendly, safe, and high-quality manner - it is our passion and life's work. With all-new builds, we assure the health and security of the host tree, as well as make sure our materials and construction practices produce a long-lasting product. Our treehouse building workshops follow this philosophy. The workshops will cover the basics of arboriculture, engineering, and tricks of the trade. We will also add to Treehouse World's adventure by building new and exciting tree structures. So, pull up a log or join us on a limb, whether you want to learn how to make a safe and tree-friendly backyard perch or stay current with the best practices in treehouse building today. Participants must be a minimum age of 12 years old. Signed waivers are required before the event.
Book your room at the Hampton Inn Philadelphia/GreatValley/Malvern during the weekend of the workshop with our special link!
Reserve your Spot for the Fall 2022 Treehouse Building Workshop
Sound like a great time to you? Why wait to sign-up? Click here to register for the 2022 Treehouse Building Workshops! Our two sessions are September 17th-18th.
Contact Us
We are here to help! If you have questions, send us a message on Facebook, Instagram, Twitter, or LinkedIn, or visit our Website. We hope to see you soon at Treehouse World!
Learn More:
https://treehouseworld.com/workshops