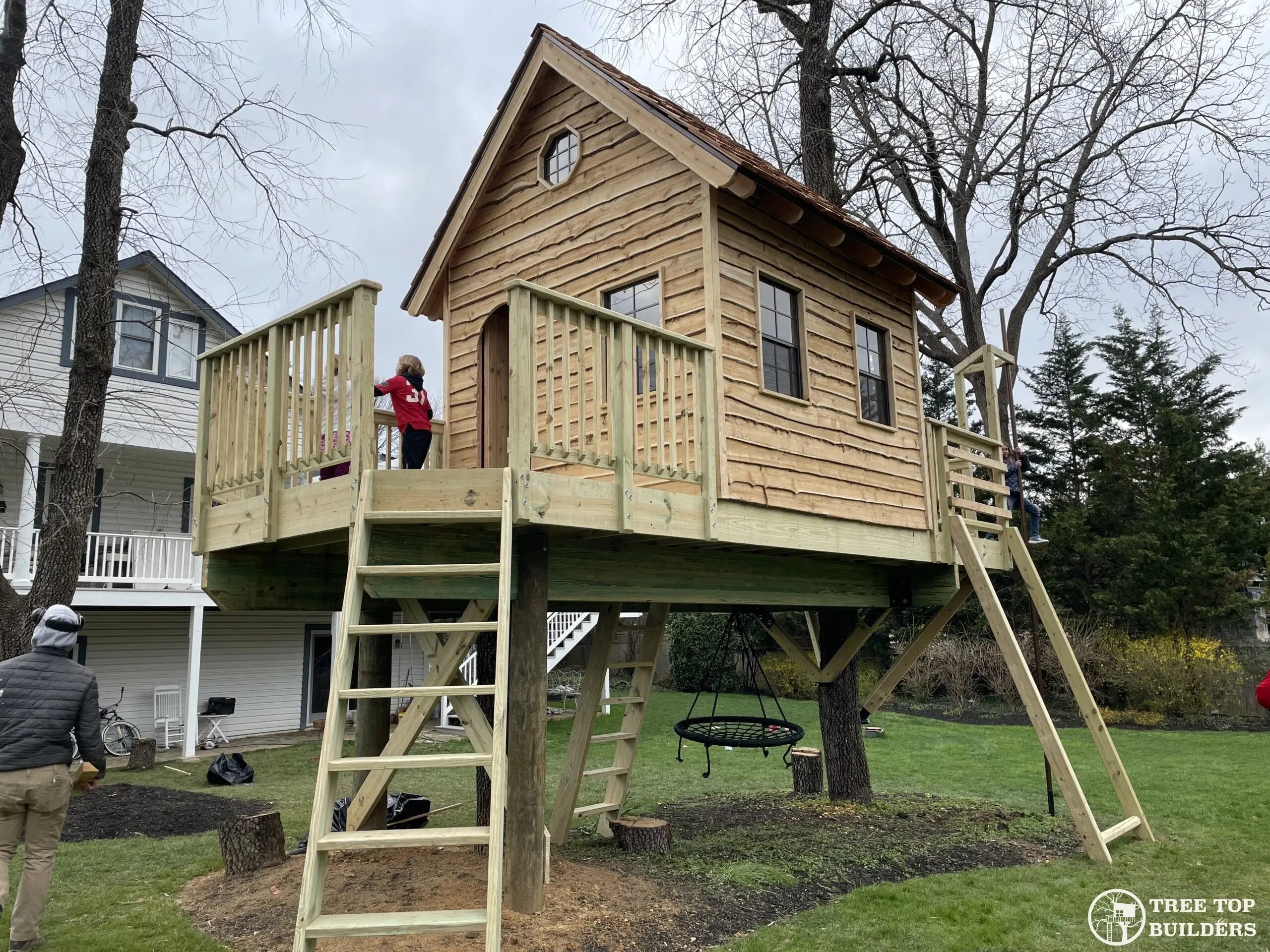 About This Treehouse
Being one of our newer and more recent builds, the crew at Tree Top Builders had a blast working with this Virginia family to create the 1 - Virginia Treehouse for everyone to enjoy. This one-tree, two-post treehouse has two decks on either side, multiple ladder entrances, a swing below the treehouse, a beautiful loft, and a bucket pulley system!
How Much Does the 1 - Virginia Treehouse Cost?
While treehouse costs vary greatly and each project is unique, we understand your need to have some idea of what each project in our portfolio would cost to build. Someone from our amazing sales team would love to help answer any of your questions and help you start making the first steps to owning your treehouse! Please click this link to our contact form and one of our sales members will follow up with you!