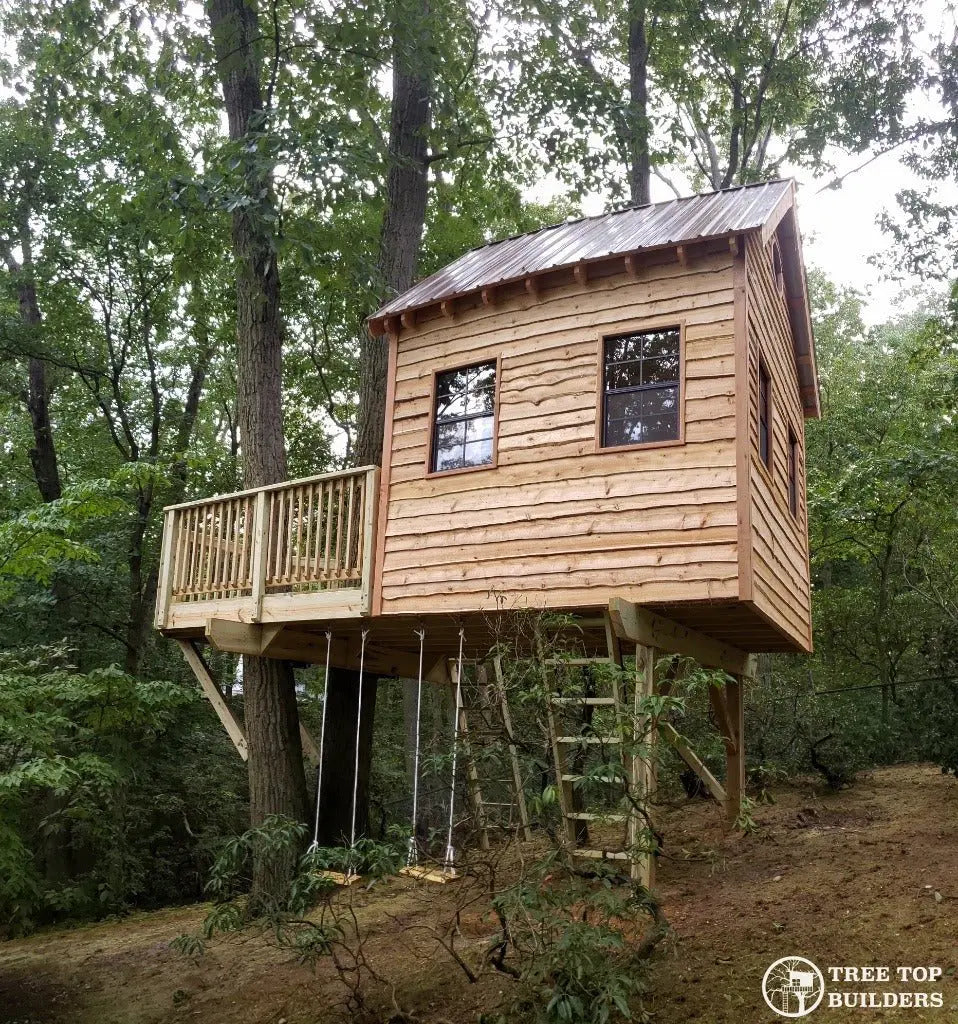 About This Treehouse
The 2 - New Jersey Treehouse is another one of our amazing classic basic builds. This 1 Tree- 2 Post treehouse is the perfect addition for anyone looking to spruce up their backyard! Featuring the popular loft area inside the treehouse, dual ladders used to get inside the building, a deck, and two swings, this build will make everyone a fan of this treehouse style. Are you looking for a build that won't take much time to put together? With the trained Tree Top Builders carpenters, a build such as this would take no time, ensuring that you and your loved ones can have the most fun possible in no time! Are you interested in learning more about our other New Jersey Treehouses? Check out 1 - New Jersey Treehouse here!
How Much Does the 2 - New Jersey Treehouse Cost?
While treehouse costs vary greatly and each project is unique, we understand your need to have some idea of what each project in our portfolio would cost to build. Someone from our amazing sales team would love to help answer any of your questions and help you start making the first steps to owning your treehouse! Please click this link to our contact form and one of our sales members will follow up with you!