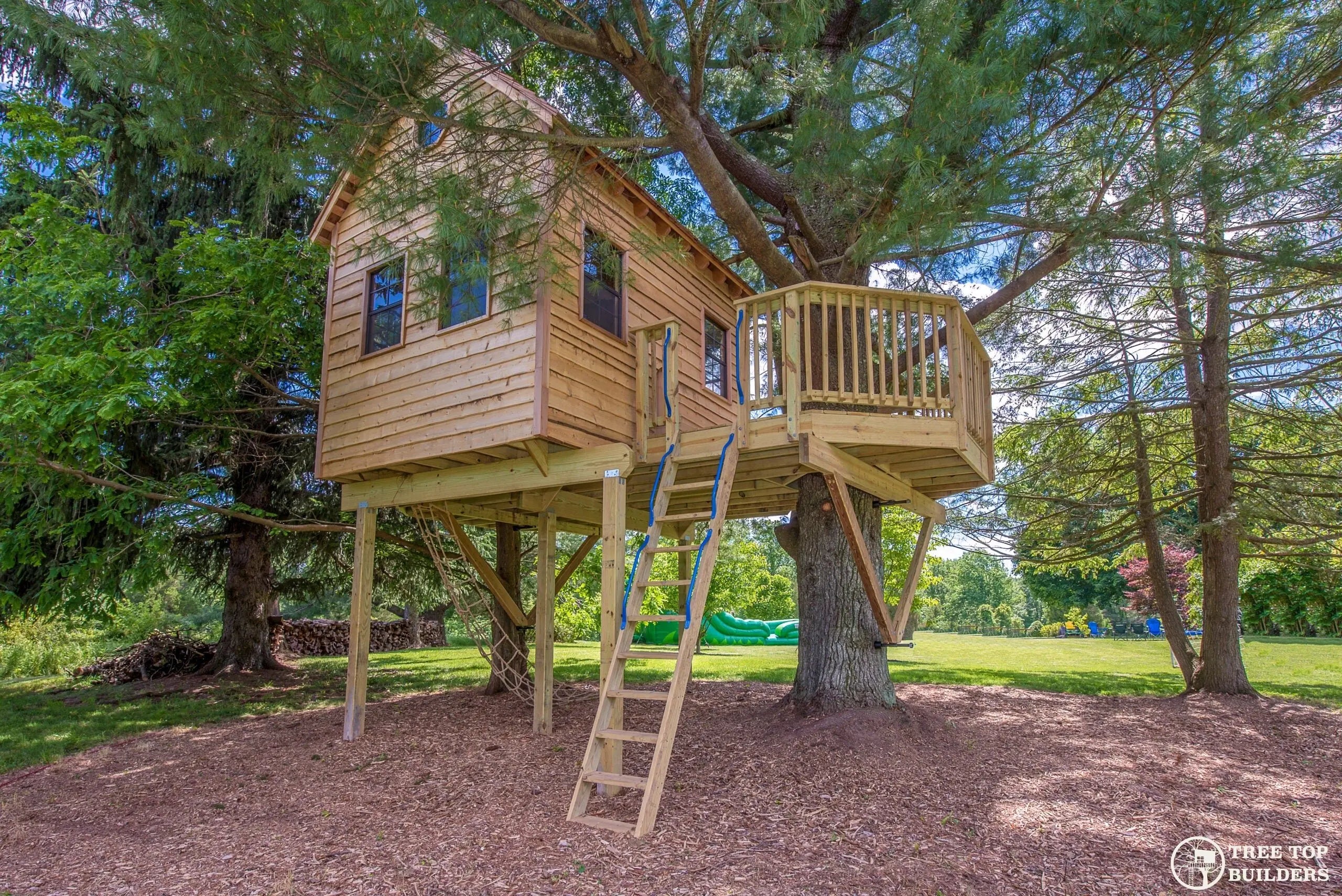 12 - Pennsylvania Treehouse
About This Treehouse
Nestled between two pine trees, the 12 - Pennsylvania Treehouse features a wrap-around porch creating more deck space. Complete with two custom doors, one for adults and one for children, and a loft creating an inviting feeling. Finished off with live edge cedar siding and a cedar shake roof.
How Much Does the 12 - Pennsylvania TreeHouse Cost?
While treehouse costs vary greatly and each project is unique, we understand your need to have some idea of what each project in our portfolio would cost to build. Someone from our amazing sales team would love to help answer any of your questions and help you start making the first steps to owning your treehouse! Please click this link to our contact form and one of our sales members will follow up with you!