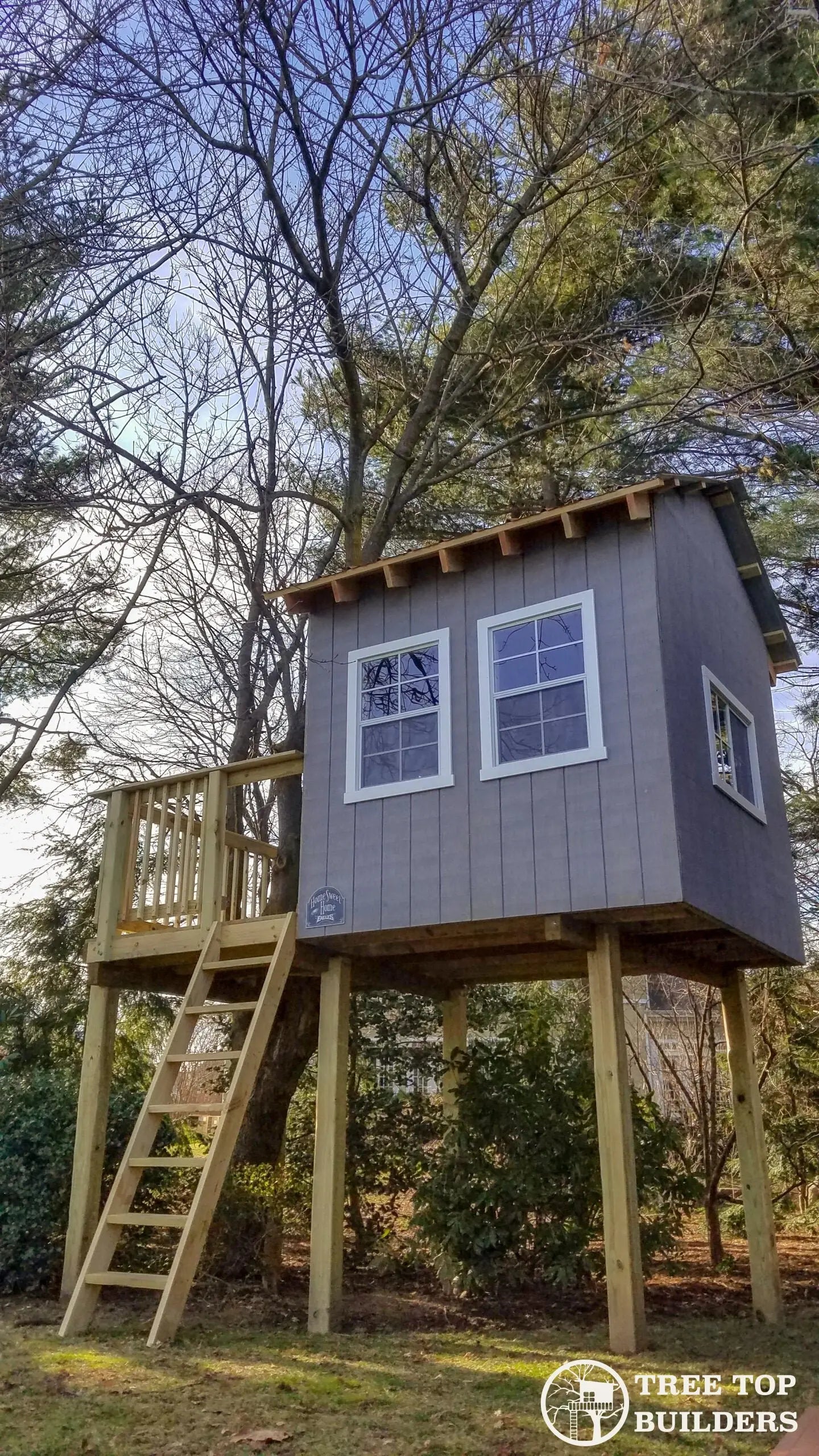 About This Treehouse
Looking to be a little more hands-on with the design element of your clubhouse treehouse? The 1- New Jersey Treehouse gives a perfect example of what our standard builds look like once we finish installing them. From there, we give you the creative freedom to decorate the house just as you like. As the saying goes, "Team Work Makes The Dream Work"!
How Much Does the 1 - New Jersey Treehouse Cost?
While treehouse costs vary greatly and each project is unique, we understand your need to have some idea of what each project in our portfolio would cost to build. Someone from our amazing sales team would love to help answer any of your questions and help you start making the first steps to owning your treehouse! Please click this link to our contact form and one of our sales members will follow up with you!