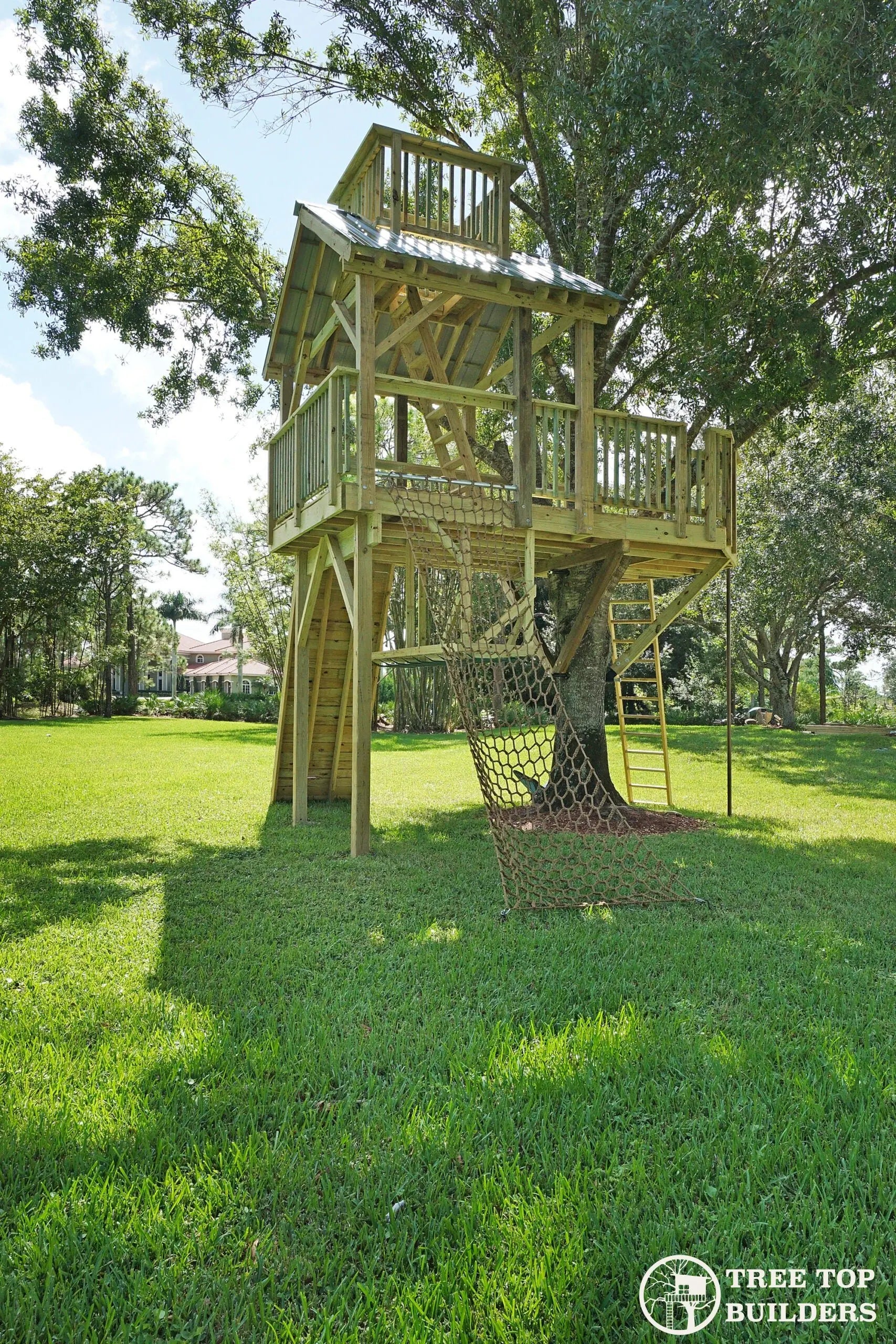 About This Treehouse:
With this beautiful 1 - Florida Treehouse, you can expect to have fun all day, every day. An Amazing Rooftop crow's nest was designed as an alternative to a backyard playset. Play elements include a rock-climbing wall, a fireman's pole, a cargo net climb-up, and hanging monkey bars.
How Much Does the 1 - Florida Treehouse Cost?
While treehouse costs vary greatly and each project is unique, we understand your need to have some idea of what each project in our portfolio would cost to build. Someone from our amazing sales team would love to help answer any of your questions and help you start making the first steps to owning your treehouse! Please click this link to our contact form and one of our sales members will follow up with you!