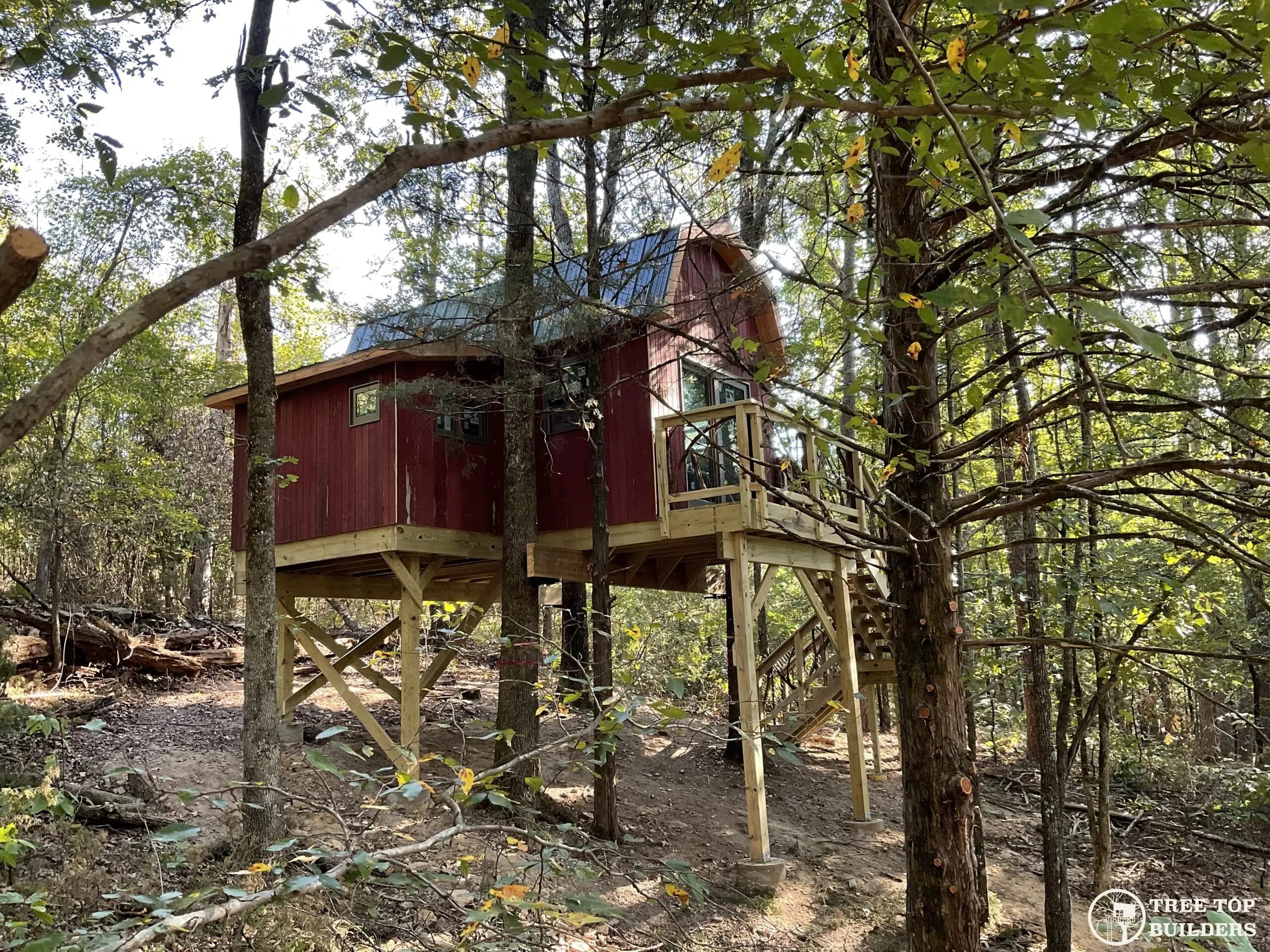 About This Treehouse
One of our previous clients loved our design and planning process, so they bought the adjoining property next to them to build more AirBNB-style treehouses such as the 1 - Arizona Treehouse. We love the uniqueness of this build and the country vibes one gets just by looking at it. Our favorite features include the redwood siding, the beautiful railing, and the sliding glass windows.
How Much Does the 1 - Arizona Treehouse Cost?
While treehouse costs vary greatly and each project is unique, we understand your need to have some idea of what each project in our portfolio would cost to build. Someone from our amazing sales team would love to help answer any of your questions and help you start making the first steps to owning your treehouse! Please click this link to our contact form and one of our sales members will follow up with you!