Panama Resort Treehouse
More About This Treehouse
The Panama Resort Treehouse is available for rent in the lower montane region of Panama. Want to visit the Lucero Homes Golf Resort Community and check it out? Sip wine and taste local Ceviche from the deck of a treehouse? Yeah, us too. It was hard to leave after building this project. This treehouse resort has all the modern amenities you would expect but with a view that takes your breath away.
Turn-Key vs. Partial Treehouse Building
We want you to be successful with your project, which means that you'll get a treehouse that fits your needs within a reasonable budget. When traveling a long way from our home base in West Chester, Pennsylvania, it often makes sense to share a project with local artisans. This makes sense from an economic perspective and makes excellent use of local expertise. We designed the treehouse and sent a builder down to help construct the framework and coordinate help from dozens of local woodworkers to create this masterpiece. We must be present for all three attachments and usually the rigging and setting of beams. Some clients keep us on for the framing, given our expertise in working with heights. We can also stay on a project from start to finish and make life easy for you.
How Much Does the Panama Resort Treehouse Cost?
While treehouse costs vary greatly and each project is unique, we understand your need to have some idea of what each project in our portfolio would cost to build. Someone from our amazing sales team would love to help answer any of your questions and help you start making the first steps to owning your treehouse! Please click this link to our contact form and one of our sales members will follow up with you!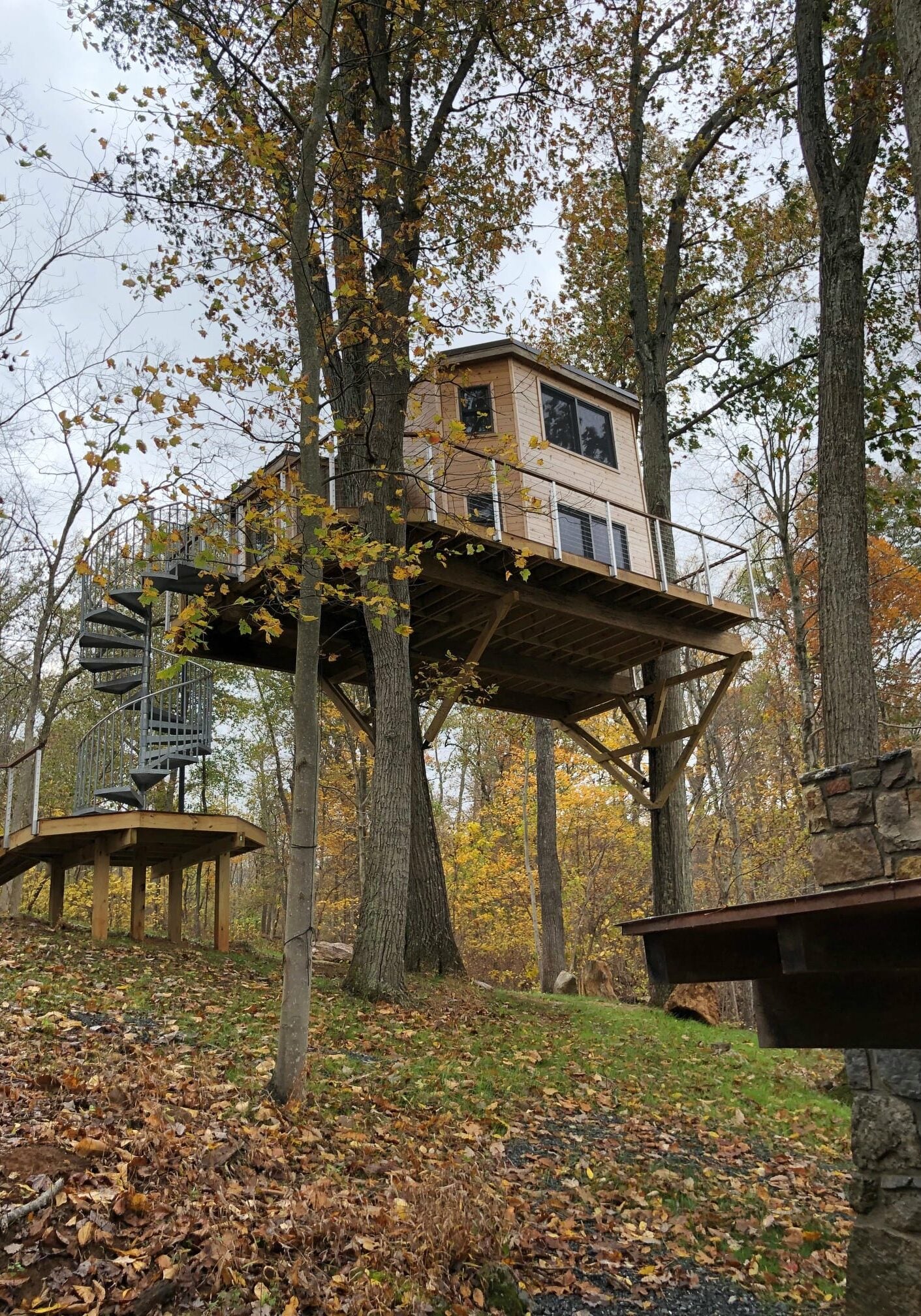 OUR TREE HOUSE PORTFOLIO
Discover Endless Possibilities
Our Tree House Portfolio has six styles of treehouse projects to choose from. View some of the fantastic builds we have worked on over the years that might fit what you might be looking for!
VIEW PORTFOLIO