Tropical Getaway
More About This Treehouse
For the Tropical Getaway Treehouse, we drove from Pennsylvania down to Northern Florida. In about 2.5 weeks, we milled various types of wood for siding, formed a walkway above a beautiful valley, and added electricity and rustic plumbing. We unleashed our creativity to create a beautiful retreat for a hard-working couple as an anniversary surprise!
Electricity & Plumbing:
The water source started as a rain barrel. However, it was then made into a trench so the water supply could run under the ramp to the treehouse. Likewise, a solar electric panel was added at the edge of the field to run utility connections along ramps and stairs.
Dead Logging for Treehouse Materials
The siding, window sills, and other trim were salvaged from old logs that sunk in a river nearby. Our client was a hobbyist dead logger and had these available and a small sawmill. And so, we were in business making custom lumber for a treehouse-a woodworkers heaven. Most dead logging involves tree trunks that are felled and rolled into the river systems for more accessible transport. Water can preserve these logs for hundreds of years and increase their value.
How Much Does the Tropical Getaway Treehouse Cost?
While treehouse costs vary greatly and each project is unique, we understand your need to have some idea of what each project in our portfolio would cost to build. Someone from our amazing sales team would love to help answer any of your questions and help you start making the first steps to owning your treehouse! Please click this link to our contact form and one of our sales members will follow up with you!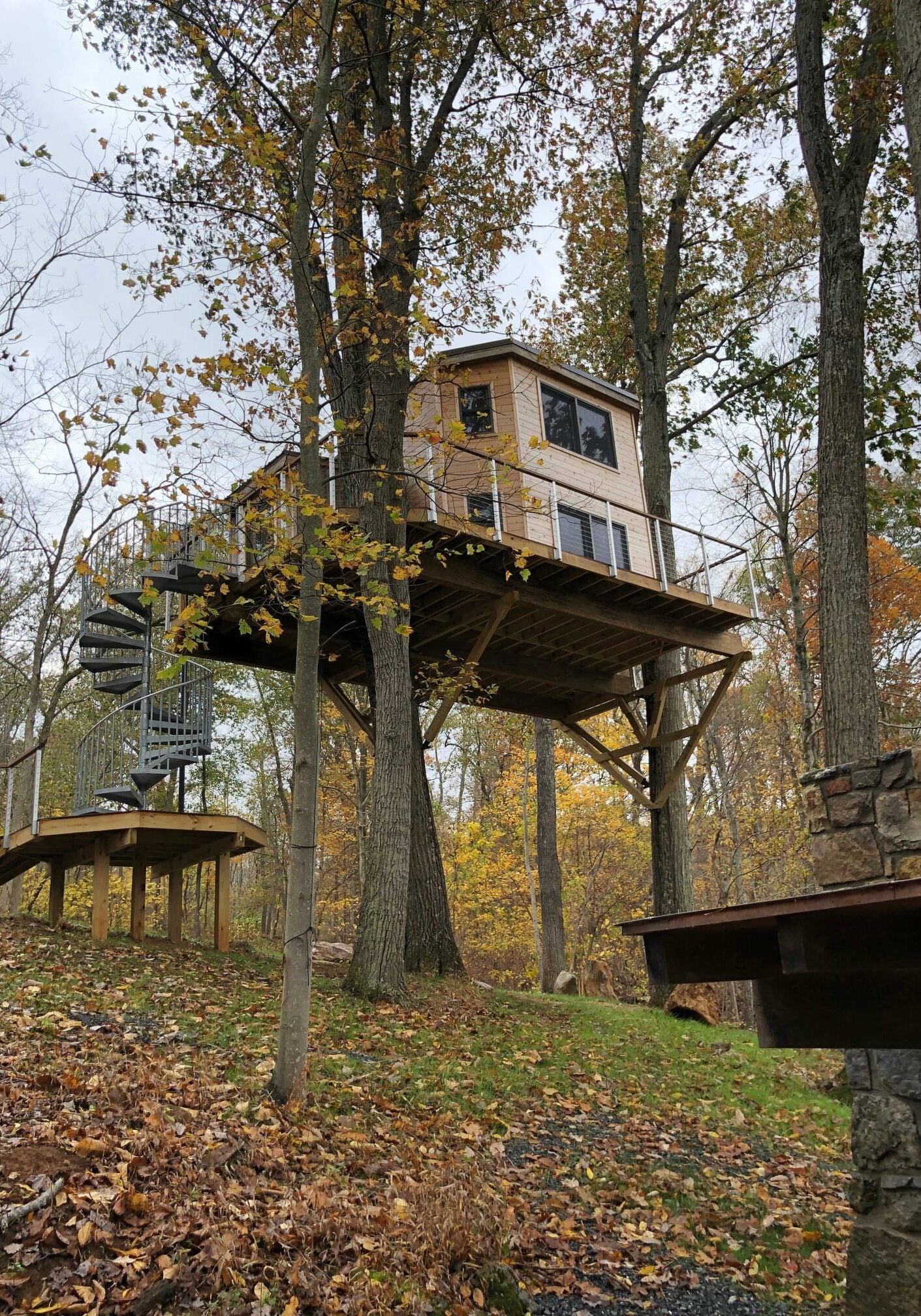 OUR TREE HOUSE PORTFOLIO
Discover Endless Possibilities
Our Tree House Portfolio has six styles of treehouse projects to choose from. View some of the fantastic builds we have worked on over the years that might fit what you might be looking for!
VIEW PORTFOLIO