Catskills Clubhouse Treehouse
More About This Treehouse
Our client wanted to build the Catskills Clubhouse Treehouse for their growing boys to discover and explore their independence. High up in the beautiful Catskill region trees, this treehouse offers the entire family a relaxing getaway from the main house.
An "L" shaped stairway, ship's ladder, and rock climbing wall lead to the large 19 x 22-foot deck. A 10 x 14-foot treehouse wrapped with reclaimed barn wood siding and a rustic portico greets you at the balcony. High ceilings, a loft, and several windows for natural lighting add to the creative space inside. Other unique features include a window seat, a drop-down serving shelf/desk, a Gnome door, and a Plexi Glass floor section.
How Much Does the Catskills Clubhouse Treehouse Cost?
While treehouse costs vary greatly and each project is unique, we understand your need to have some idea of what each project in our portfolio would cost to build. Someone from our amazing sales team would love to help answer any of your questions and help you start making the first steps to owning your treehouse! Please click this link to our contact form and one of our sales members will follow up with you!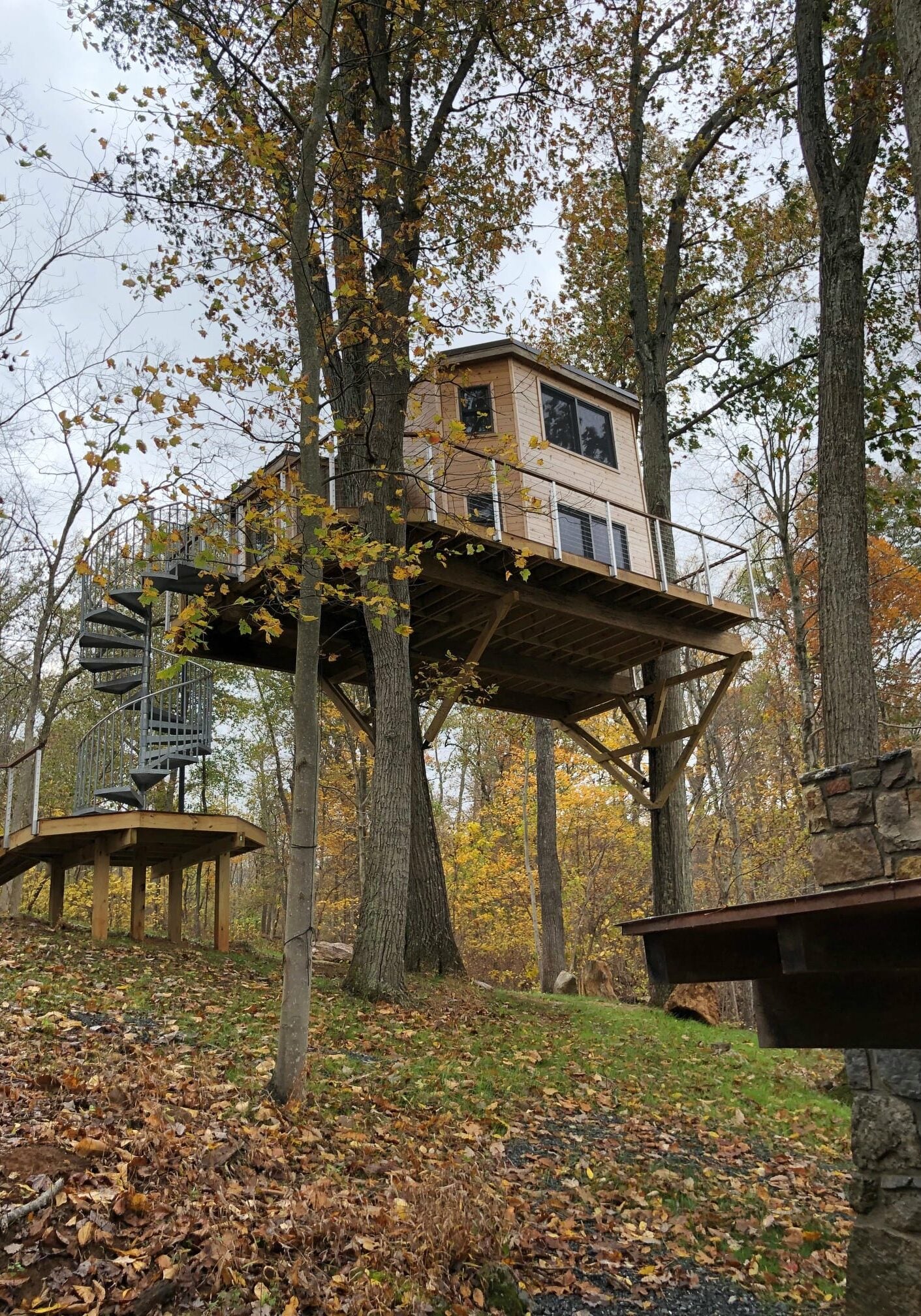 OUR TREE HOUSE PORTFOLIO
Discover Endless Possibilities
Our Tree House Portfolio has six styles of treehouse projects to choose from. View some of the fantastic builds we have worked on over the years that might fit what you might be looking for!
VIEW PORTFOILO