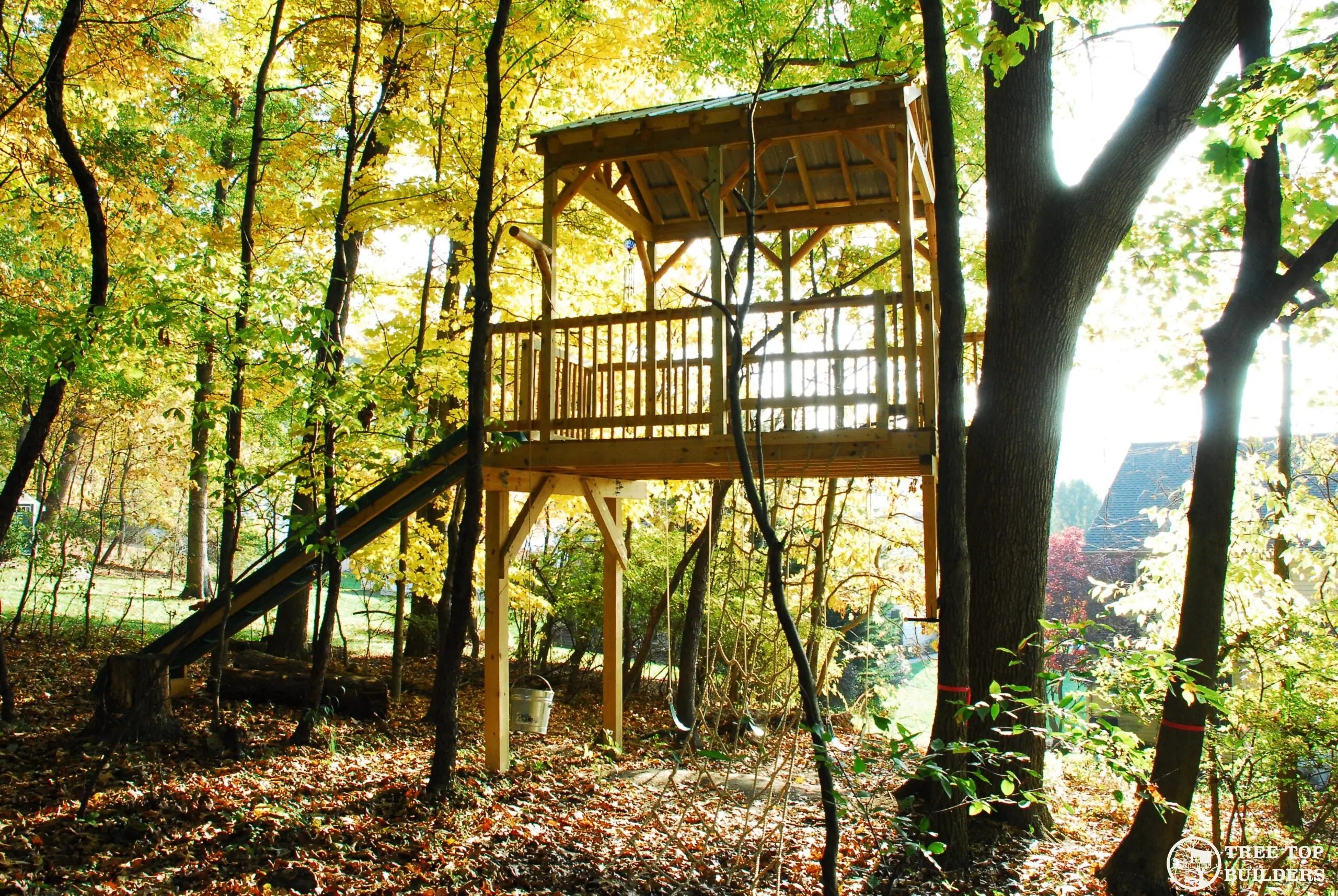 4 - Pennsylvania Treehouse
About This Treehouse
The 4 - Pennsylvania Treehouse is a simple place to spend some adventurous time outside in the backyard. The platform with a metal roof is enough space to escape the rain and stay outside. The ladder and net are the best ways up, while the slide is the best way down. And, of course, enjoy some fun on the ground on the swingset.
This platform can be built in a few different ways. The size can easily be changed, and the platform and roof could wrap around the tree if desired. This treehouse could also be built between 2 trees or on four posts with no trees. We are happy to customize its features so your guests can fit nicely onto the trees in your yard. This type of treehouse is an excellent way for the family to get outside and enjoy nature. Check out our other amazing builds similar to this one on our portfolio page.
How Much Does the 4 - Pennsylvania Tree House Cost?
While treehouse costs vary greatly and each project is unique, we understand your need to have some idea of what each project in our portfolio would cost to build. Someone from our amazing sales team would love to help answer any of your questions and help you start making the first steps to owning your treehouse! Please click this link to our contact form and one of our sales members will follow up with you!