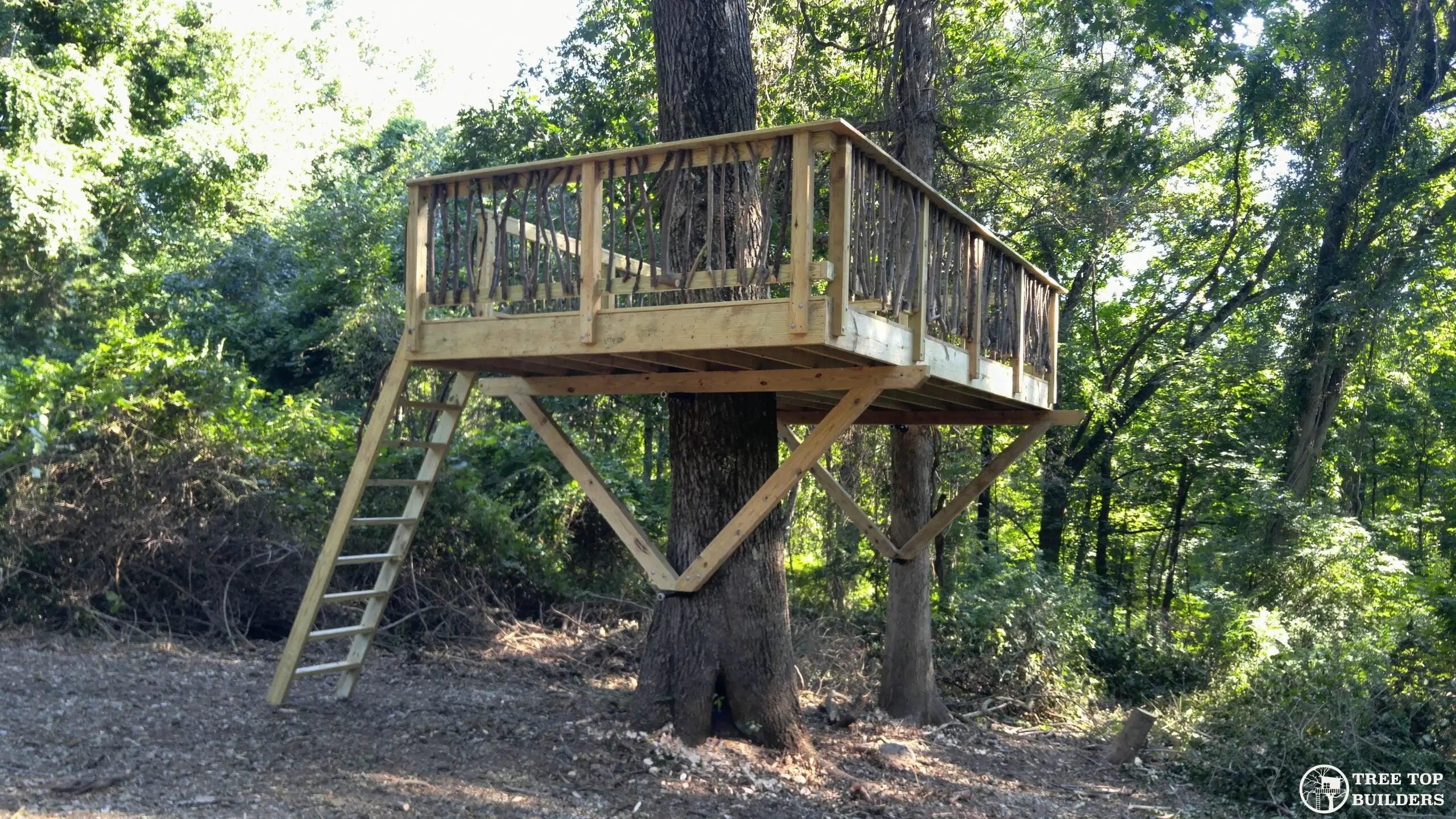 1 - Connecticut Tree Platform
About This Treehouse
This cute perch located in a couple of trees in a family's backyard is the 1 - Connecticut Treehouse. Are you looking for a treehouse platform that can easily blend into its surroundings? Then this is the perfect build. Designed with a unique stick railing, this treehouse can be changed to fit any tree arrangement.
Most basic tree platforms start at about 60 - 100 square feet. However, if the trees are big, they will take up a good bit of the deck space. You can find examples of this on our portfolio page! When designing a model such as this, the best focus is to look at what the trees will support it, what the budget can manage, and the best available size for how you plan to use your tree platform.
How Much Does the 1- Connecticut Treehouse Cost?
While treehouse costs vary greatly and each project is unique, we understand your need to have some idea of what each project in our portfolio would cost to build. Someone from our amazing sales team would love to help answer any of your questions and help you start making the first steps to owning your treehouse! Please click this link to our contact form and one of our sales members will follow up with you!