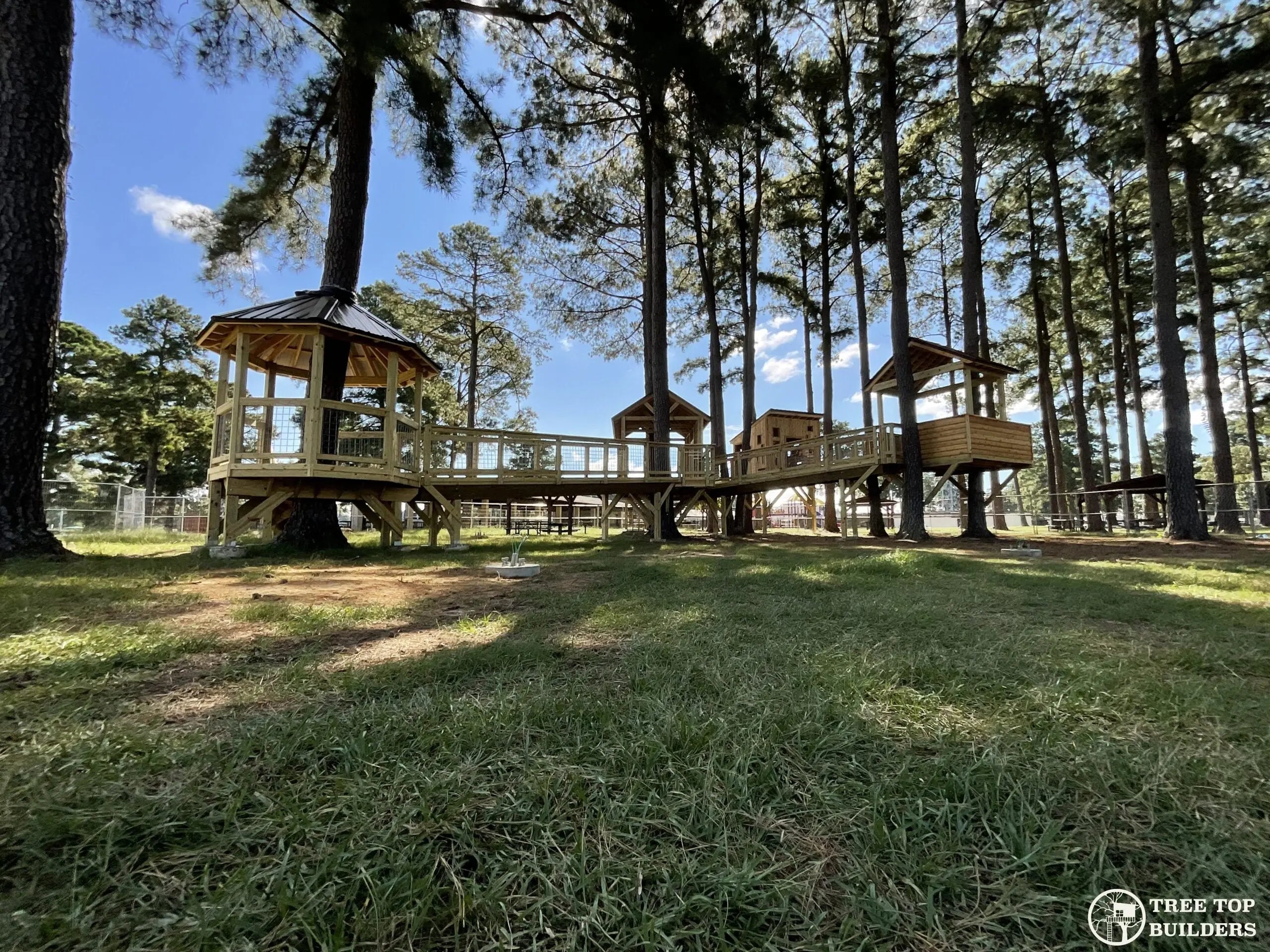 Public Space Adventure Park
Commercial Treehouse Design Process:
The Public Space Adventure Park is the perfect addition to any residential complex looking to add some fun for its residents. Our client reached out to us looking for a general play/exercise/mixed-use facility that was next level. What we enjoyed most about this build was the variety of platforms and treehouses used to create this outdoor community.
How Much Does the Public Space Adventure Park Cost?
While treehouse costs vary greatly and each project is unique, we understand your need to have some idea of what each project in our portfolio would cost to build. Someone from our amazing sales team would love to help answer any of your questions and help you start making the first steps to owning your treehouse! Give us a call at 610-696-1066 or email us at info@treetopbuilders.net.