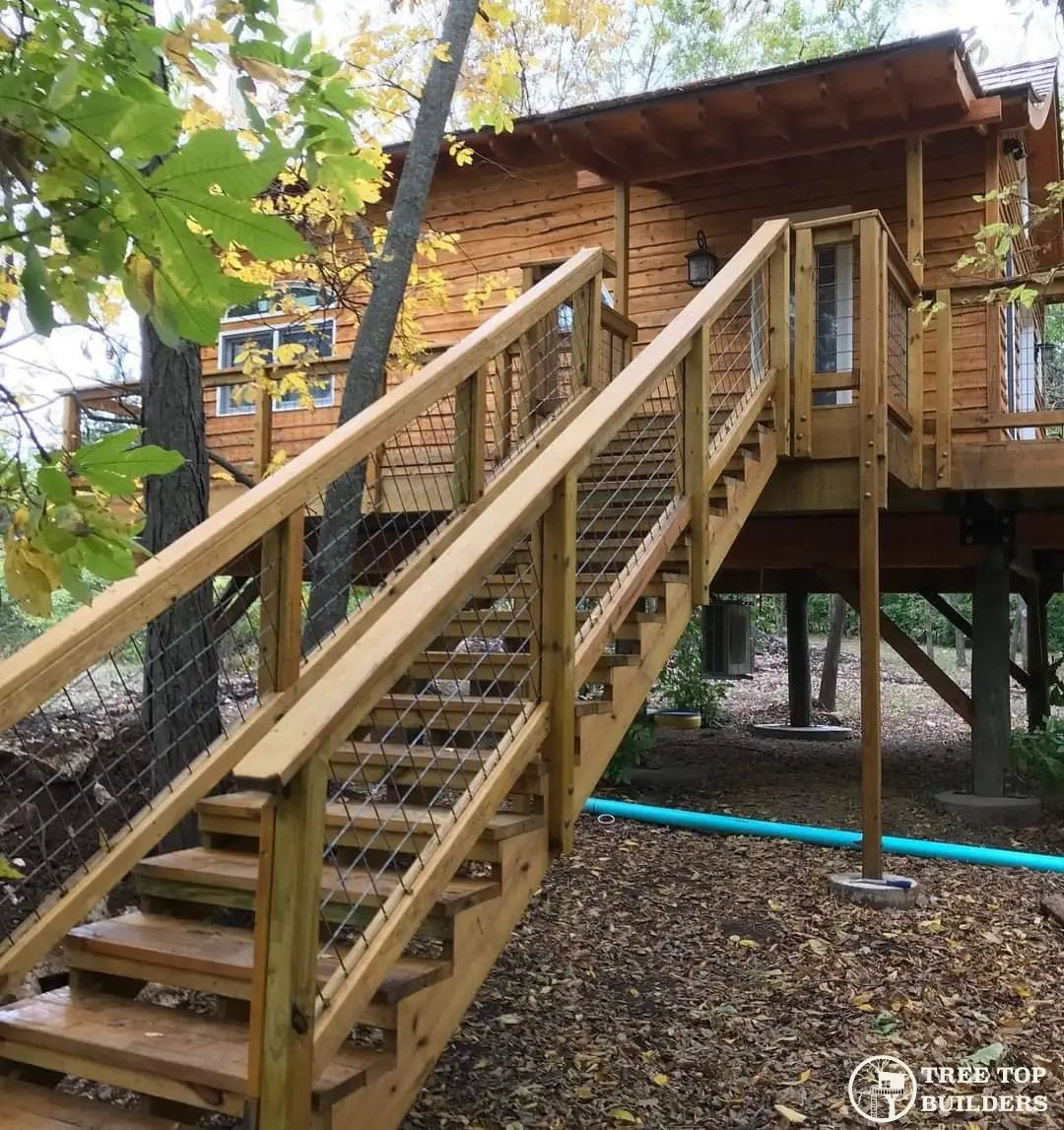 About This Treehouse
Why live on the ground when you can live in the trees? The Kansas Treehouse is the perfect place to connect with nature while still having the luxury of living in a home. What makes this treehouse so unique is their grandfather's artwork and inspiration. When this family reached out to us, they had a model of what they wanted the treehouse to look like, thanks to their grandfather. With this model in mind, we helped them create this masterpiece.
How Much Does the Kansas Treehouse Cost?
While treehouse costs vary greatly and each project is unique, we understand your need to have some idea of what each project in our portfolio would cost to build. Someone from our amazing sales team would love to help answer any of your questions and help you start making the first steps to owning your treehouse! Please click this link to our contact form and one of our sales members will follow up with you!