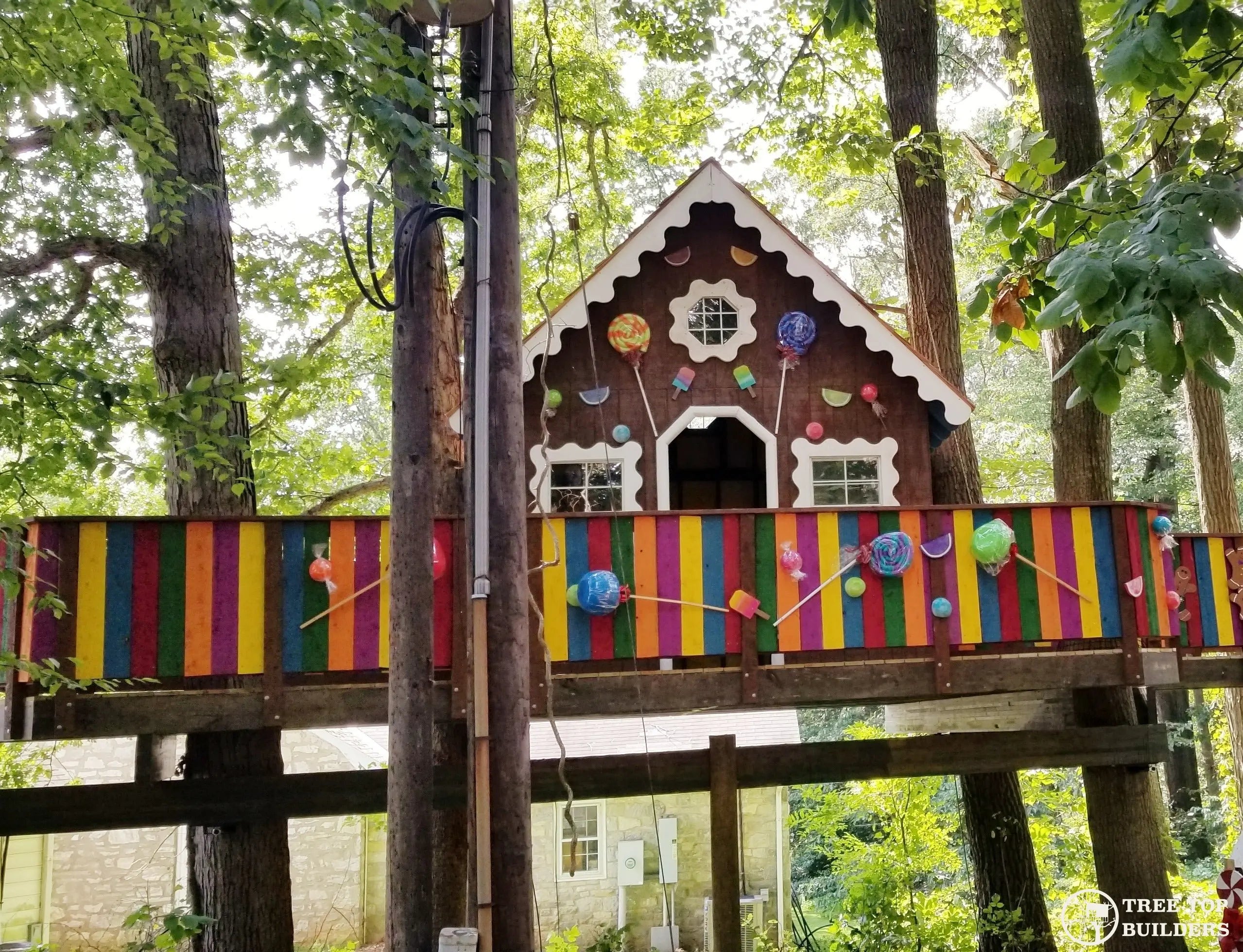 Gingerbread House Treehouse
Commercial Treehouse Design Process:
Much like the Shoe Daisy Treehouse, the Gingerbread House Treehouse is sure to add magic to any location it is built on. Perfect for residential living communities with families who have small children, daycares, elementary schools, and more, this treehouse is the ideal addition to a business that is kid-friendly. Not looking to build in the trees? Speak with one of our sales representatives about building this on an elevated platform instead. So make some sweet memories with this fantastic build at your business today!
How Much Does the Gingerbread House Treehouse Cost?
While treehouse costs vary greatly and each project is unique, we understand your need to have some idea of what each project in our portfolio would cost to build. Someone from our amazing sales team would love to help answer any of your questions and help you start making the first steps to owning your treehouse! Please click this link to our contact form, and one of our sales members will follow up with you!