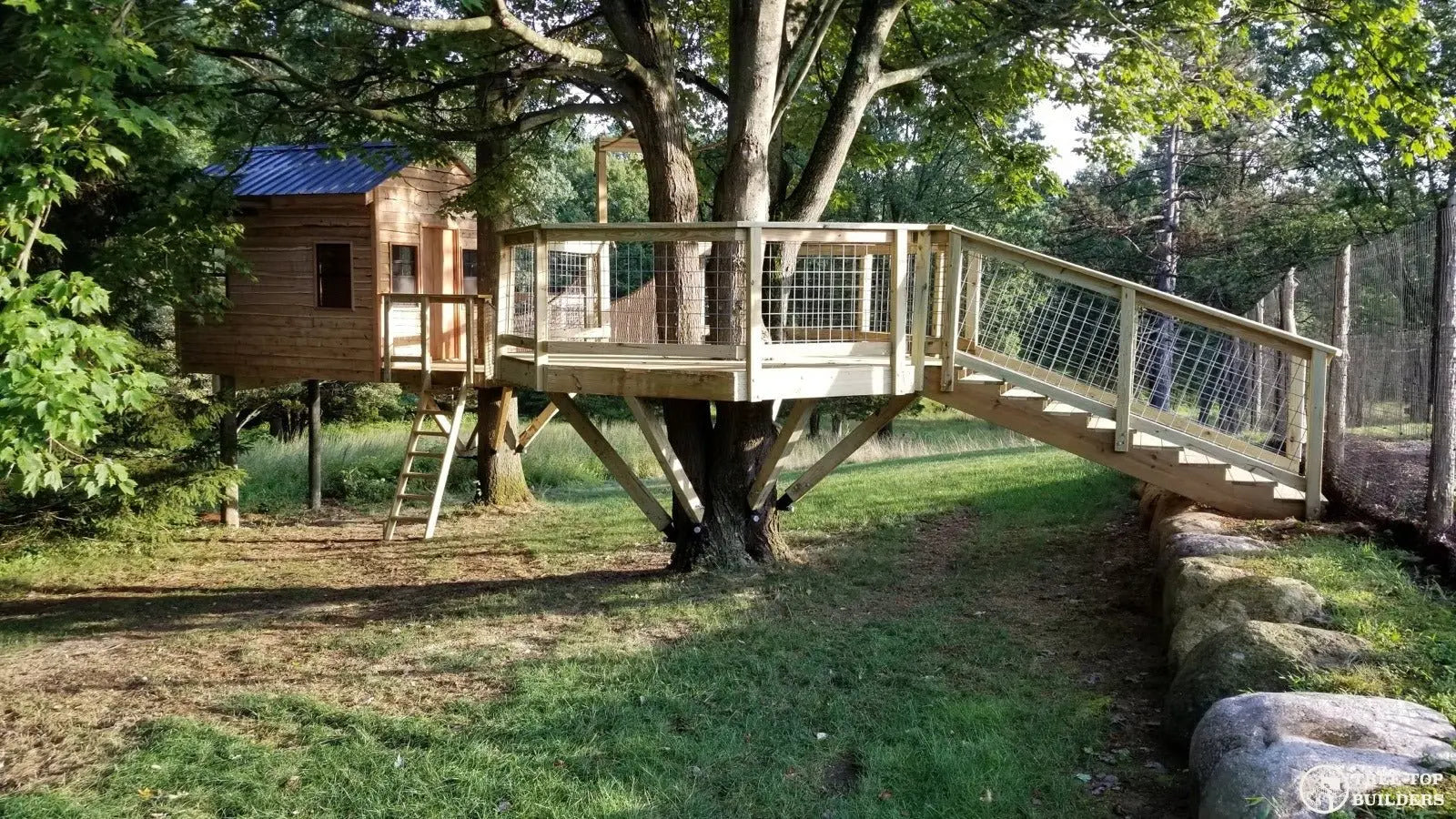 About This Treehouse
The 4 - New Jersey Treehouse is an octagonal, square treehouse designed around multiple trees. This family wanted a giant treehouse to hold family outings, and we provided just that. The treehouse on the left has a spacious interior that provides shelter from any weather. Connected to that treehouse is a walkway that leads to a treehouse deck for guests to sit on and enjoy. With multiple points of access that are easy for everyone to use, this family can enjoy years of family fun.
How Much Does the 4 - New Jersey Treehouse Cost?
While treehouse costs vary greatly and each project is unique, we understand your need to have some idea of what each project in our portfolio would cost to build. Someone from our amazing sales team would love to help answer any of your questions and help you start making the first steps to owning your treehouse! Please click this link to our contact form and one of our sales members will follow up with you!