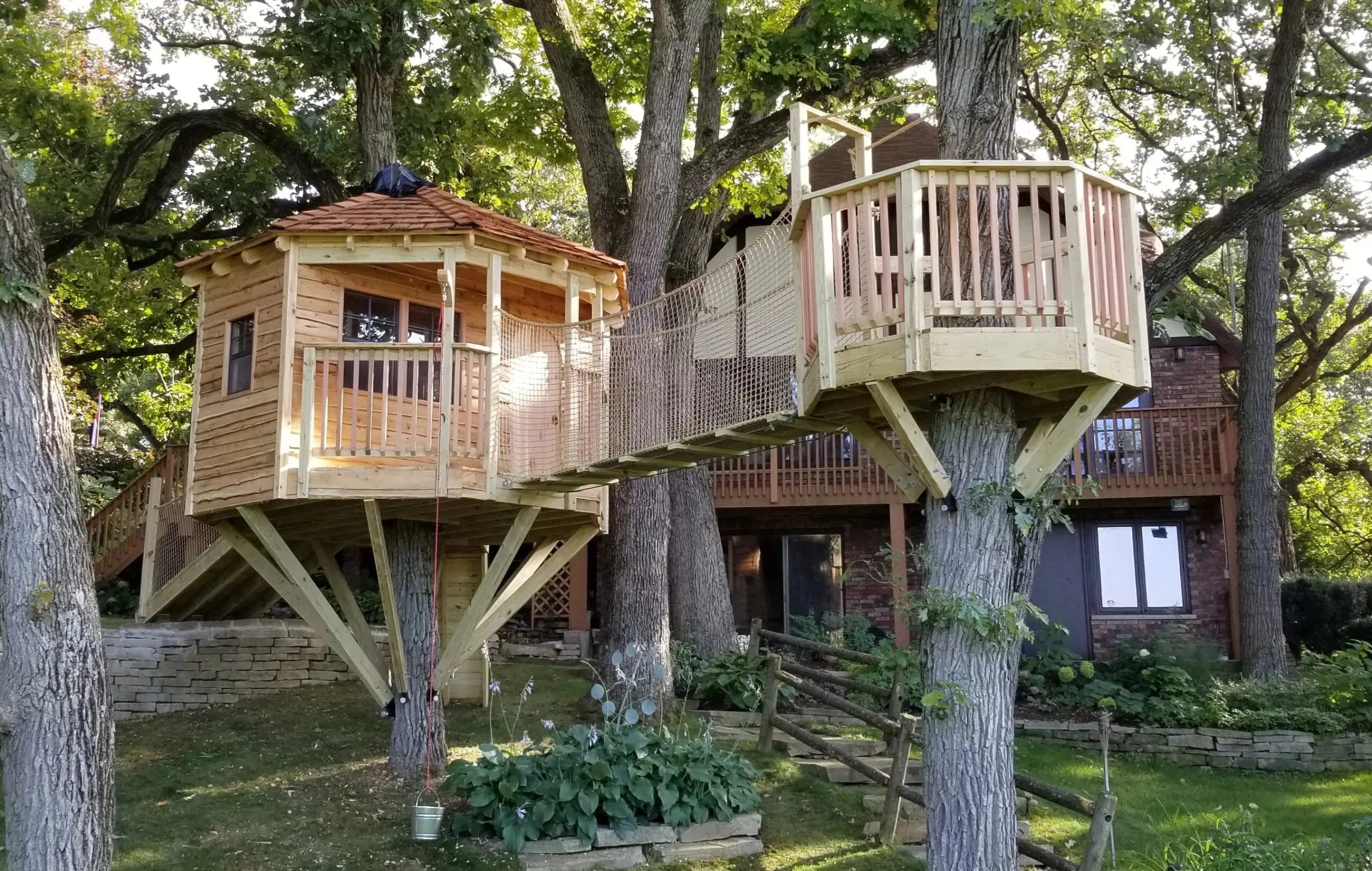 About This Treehouse
What a beautiful view this family must have while spending time in this treehouse. The 2 - Illinois Treehouse features a wraparound deck complete with two ship's ladders making different entrances a fun experience. Finished with Adirondack siding and a cedar shake roof. This build is a great example of how we can incorporate all your must-have pieces into your dream treehouse!
How Much Does the 2 - Illinois Treehouse Cost?
While treehouse costs vary greatly and each project is unique, we understand your need to have some idea of what each project in our portfolio would cost to build. Someone from our amazing sales team would love to help answer any of your questions and help you start making the first steps to owning your treehouse! Please click this link to our contact form and one of our sales members will follow up with you!