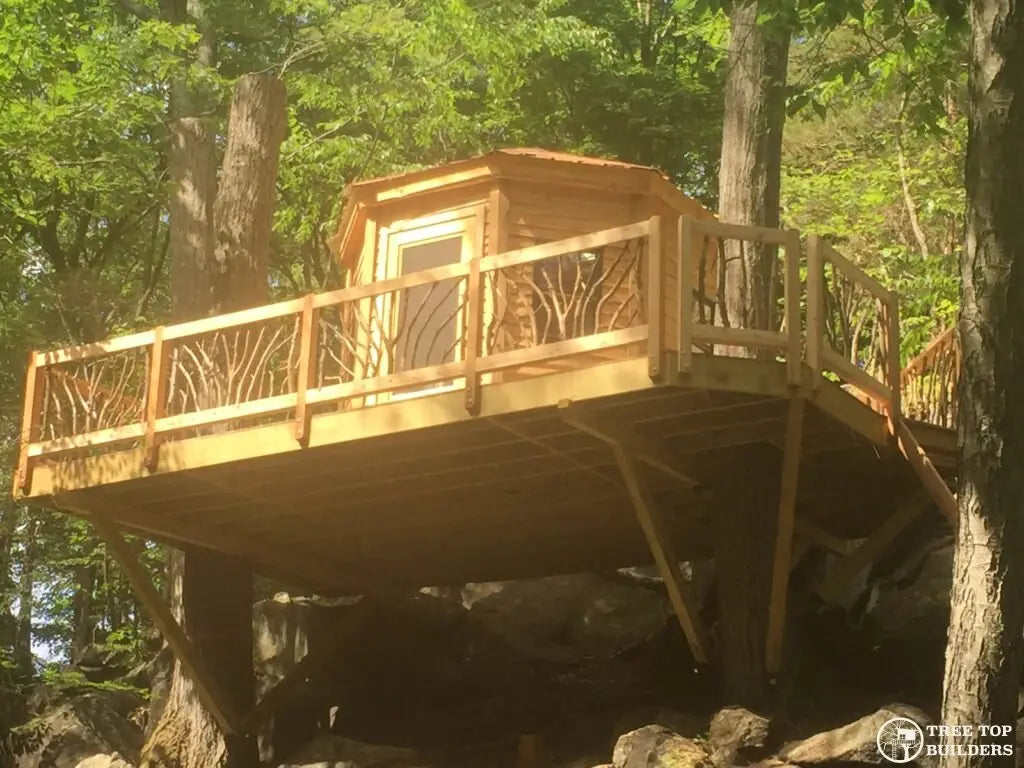 17 - Pennsylvania Treehouse
About This Treehouse
Have you ever seen a treehouse built on a rocky mountain? Well, now you have! The 17 - Pennsylvania Treehouse put our skills to the test, and we are thrilled with the results. This two-tree treehouse is the perfect getaway from the hustle and bustle of life. The treehouse has multiple entry points from the rocky terrain supporting it. In addition, a beautiful deck sits around the house to allow its owners and guest to enjoy the view.
How Much Does the 17 - Pennsylvania Treehouse Cost?
While treehouse costs vary greatly and each project is unique, we understand your need to have some idea of what each project in our portfolio would cost to build. Someone from our amazing sales team would love to help answer any of your questions and help you start making the first steps to owning your treehouse! Please click this link to our contact form and one of our sales members will follow up with you!