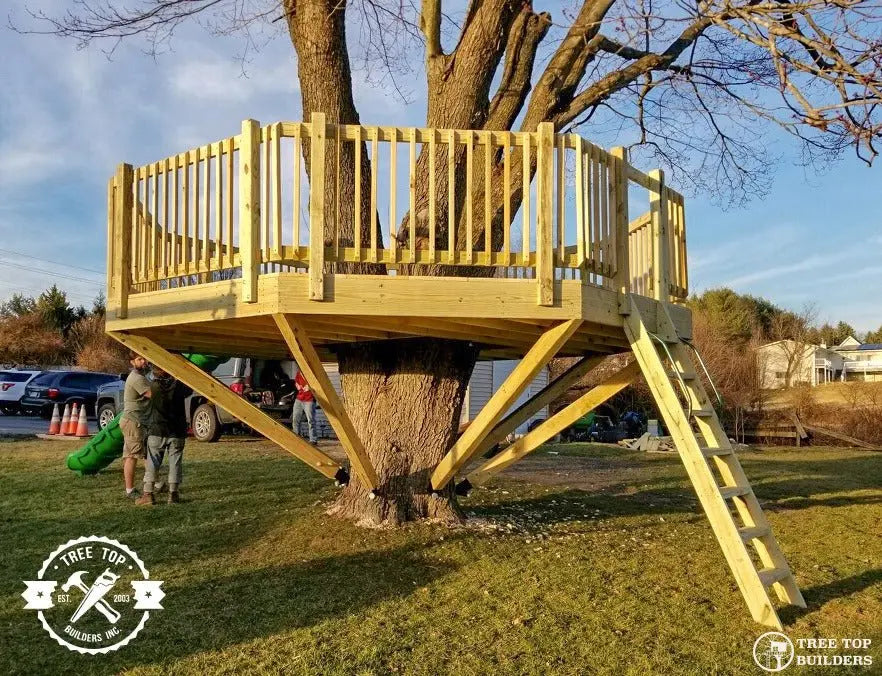 1 - Maryland Treehouse Platform
About This Treehouse
Looking for a treehouse that has the perfect 360° view of the trees around you? Then the 1 - Maryland Treehouse Platform is an ideal build for you. Pictured here is our Octagon Treehouse Platform model. Wed loved the wrap-around effect this deck had on the tree it surrounded. Our customers added a slide to the platform's excitement along with the ladder. Looking for other treehouse platforms similar to this build? Head over to our portfolio to see the work we've done for our clients and what we can do for you!
How Much Does the 1 - Maryland Treehouse Platform Cost?
While treehouse costs vary greatly and each project is unique, we understand your need to have some idea of what each project in our portfolio would cost to build. Someone from our amazing sales team would love to help answer any of your questions and help you start making the first steps to owning your treehouse! Please click this link to our contact form and one of our sales members will follow up with you!